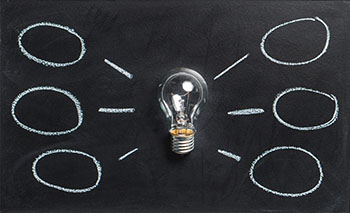 Since July of this year, we've had the honor of hosting 9 virtual meetings. It's been a season of learning because the meetings landscape keeps changing and attendee expectations have shifted dramatically since the pandemic began. Here are some of the things we've learned:
Good communication is key! Even though it feels like we've been living in this virtual world forever, we're all still relatively new to this virtual conference experience. Talk to your participants early and often about what to expect, how to engage, where to go, how to use the platform, reminders about specific highlights and features, rules of engagement, etc. Also make sure you're giving your participants reminders and direction throughout the event, just like you would in person with staff in the hallways.
You can't do enough training for your presenters. KiKi L'Italien and I talked about this a lot during our recent webinar. Even the most seasoned speakers, moderators, and facilitators are on a steep learning curve in this brave new world. Even if they've been speaking at many virtual conferences, platforms and technologies differ. Make sure you set them up for success by giving them thorough training on every aspect of the event they'll be involved in. 
Your participants need to log in early, for so many reasons. Yes, they'll have a better experience if they're well acquainted with the platform before the event begins, but more than anything they need to make sure their tech is set. Many platforms require a modern, updated browser, but some attendees don't even realize that their browser is out of date. By logging in early, your attendees will identify login, browser and firewall issues that they can address well before your first day.
Provide lots of attendee, exhibitor and presenter support! Ask anyone who's put on a virtual event and they'll tell you this: it's way more work than you'd ever imagine, and you need all hands on deck. What if you have a small staff to begin with? Make sure you select a vendor, like BeSpeake, that offers full meeting support – conference manager, live tech support, broadcast manager, training, etc. –  and is a true partner. It will make all the difference. 
You need to be flexible! Tweaks will need to be made to your program, your sessions, your schedule, and on and on. The beauty of the virtual space over the physical space is that you can make adjustments relatively quick and easily. For example, after day 1 of a recent virtual event, our client realized they needed to add Posters to their navigation because attendees were not finding their Poster Gallery in the Program. Another client found that attendees were not turning on their cameras in breakout rooms. During our Day On debrief, we talked about all this and made changes to the navigation and session descriptions that evening. 
No matter how prepared you are, something will go sideways. A speaker or moderator's internet will go out right before they're supposed to go live, your keynote speaker's neighbor's dog will spot a squirrel right outside her window in the middle of the live presentation, and so on. No event, in-person or live, will ever go perfectly smoothly, but you can think ahead and come up with a "plan b" for most major scenarios. Be ready for it; embrace it. 
Have you hosted a virtual event yet? What were your biggest lessons learned? What would you do differently, and what would you keep the same? We'd love to hear your battle stories! 
Want to create a custom built virtual conference or tradeshow experience that is just as transformative as your in-person events? Contact us today to schedule a private demonstration of the BeSpeake virtual meeting platform.