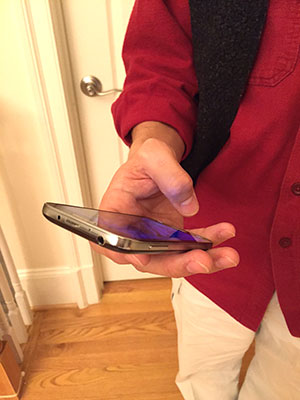 Starting early this year, I have been urging clients to consider a mobile app. Not just a responsive website, which should be a given these days, but native iOS and Android apps.
Why?
The reasons have been building up over the past couple of years, but I became convinced because of several things.
Earlier this year, Comscore reported that the percentage of mobile-only Internet users in the US is 11.3% of Internet users. Even more significant, mobile-only users now exceed desktop-only users, who now represent only 10.6% of Internet users, down from 19.1% in March 2014. This mobile-only population is used to interacting with the world on a smaller screen and usually with no keyboard.
Here's the statistic from analytics firm Flurry that really surprised me. When people use their phones or tablets, 90% of the time spent represents interactions with apps, NOT a browser. BTW, 17% of time spent is on Facebook (big surprise, right?) and 32% is spent on games.
These stats support a presentation made by a couple of interns at Matrix Group this summer. These two college-aged women confirmed that they almost NEVER interact with a browser. Instead, they rely on apps.
And while Gen-X me still gets on my computer at home in the evenings and weekends for everything from email to working on proposals or looking for recipes, my millennial employees tell me they pretty much don't crack open a laptop outside of work unless they are working. For casual interactions, they rely ONLY on their phones.
I have to admit that in many cases, native apps are better designed and more focused. I dislike the weather.com website because it's too cluttered and confusing, but I adore their app. It's also super easy to just find the app on a phone and click it, versus pulling up a browser, typing a URL and waiting for the site to load. I have a feeling I'm not alone in thinking this, and this is why so many prefer apps to browsers.
So with 2016 around the corner, I ask you all: What's your organizations' mobile app strategy? What audience(s) could you better reach with an app (or two or three)?