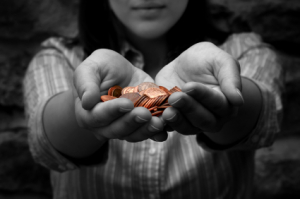 For the past ten years, it's been a Matrix Group tradition to send out holiday cards to clients, partners and friends and have staff sign the cards personally.  This year was different.  For the first time ever, we didn't send out snail mail holiday cards and instead sent a holiday e-card.
You'd think that sending out an e-mail over paper would be an easy choice.  But the holiday cards were a big deal.  Each staff member signed the cards for all the clients they supported and partners they worked with.  The new biz, net admin and administration teams signed every single card.  I am famous for signing every card and writing notes on many of them — yep, nearly 900 of them last year!  Clients and friends have told us that they love the Matrix Group holiday card precisely because they are signed by the staff who support them.
So what happened this year that we abandoned a decade-old tradition? I was meeting with Jaime, my Director of Administration, to pick the card design and go over numbers.  It hit me that we were about to spend close to $2,500 on cards.  It seemed like a lot of money.  I also thought about how many of our charities and non-profit clients struggle to raise every dollar and consider gifts of $250, $500 or $1,000 major gifts.

So I did what I always do when I need guidance on a work issue: I consulted with the staff, who promptly agreed it would be a good idea to spend what we otherwise would have spent on printing and postage and make donations to local charities. The choice of the charities proved more difficult.  During a late afternoon discussion, we decided to support our three pro bono charities plus two others.  We focused on charities that are providing the most basic of services to those truly in need during these tough times — organizations providing food and shelter. Our final charity list is:
Our decision is not novel or revolutionary, but we're proud of it.  It's green to send e-cards and we hope that we're making a small difference on our community.  If you haven't been introduced to these organizations, I hope you'll take a minute to click on the links and learn more about them.  They're well managed, they have great leadership, and they have effective programs.
How about you?  Is your organization sending paper or e-cards this year?  What organizations are you supporting during these tough times?