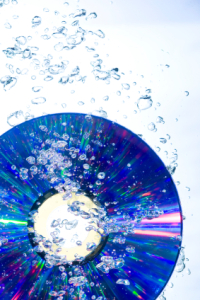 The Washington DC area is expecting a huge snowstorm this weekend but I'm not worried.  I have a fridge full of food and an endless supply of movies through my Apple TV and PS3.
Over the past year, content on demand has matured a lot.  I can now rent and purchase movies, many of them in HD, using iTunes on my Mac, on my Apple TV, and my PS3.  The Apple and Sony networks each have a large database of movies, although the Apple inventory seems larger and the shopping and viewing experience is far superior on iTunes and the Apple TV.  Movies become available on my devices the same time they become available through Netflix and my  neighborhood Hollywood Video.
Which makes me wonder if the Blu-Ray vs. HD battle almost missed the mark.  Blu-Ray is a storage format and scripting platform and it's fabulous.  But when I purchase or rent an HD movie from a content on demand network, Blu-ray is irrelevant because I don't need a storage format; I get the movie directly to my drive.
Don't get me wrong.  I love Blu-Ray.  My new Sony VAIO laptop plays Blu-Ray discs and I love, love, love the clarity of the audio and video, as well as all the cool extras on the discs.  So for now, I will continue to buy my favorite movies on Blu-Ray, but for the random movie rentals, I will likely go online and have my movies of choice downloaded to my Apple TV or PS3 in 20 minutes.
How about you?  Are you buying or renting movies online?  Who is your preferred vendor?  Are you still buying movies on disc?