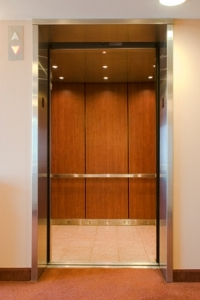 I moderated a strategy meeting yesterday and a redesign kick-off meeting this afternoon. During both meetings, I started the discussion with a simple question: what's your elevator speech? It sounds so trite and overused to ask about one's elevator speech, so we did something different.
We asked each person how they would explain their job or company to:
Their spouse
A high school student
A neighbor
A member of the press
A Fortune 100 CEO
As expected, we got a wide variety of answers.  Surprisingly, the best responses were from people trying to explain their business to a high school student. How can this be?  I think it's because when talking to a student, we avoid jargon, we use analogies, and we try to explain the most meaningful aspects of our work.
The next time your organization tries to craft or update its elevator speech, imagine yourself talking to different types of people, with different levels of knowledge about your industry, and varying levels of experience with your organization.    Give it a shot and please report back on the results.  If you can, give me examples of the elevators speeches you come up with.