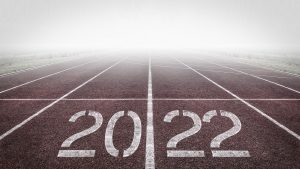 It's December 22, 2021. Phew! Another year has come and gone and as usual, I'm thinking about the coming year. I've been having conversations with my team, friends in the industry and fellow CEOs about what to expect in 2022 and we all agree that next year will be another wild ride.
Who wants to go back to in person meetings?
Not gonna lie. Once I got boosted, I felt invincible. I was still careful but I had lunches with team members and clients, I attended a bunch of client social events, and I went to the mall a few times. And then over the weekend, the dreaded emails and calls came: I had multiple exposures at a networking reception I attended, and both of my boys had exposures at school. To make matters worse, I started feeling sick on Sunday. I slept badly on Sunday, got tested on Monday and I'm thankfully negative BUT I know scores of people who have tested positive.
My confidence in attending in person meetings has dipped and I'm wondering about the rest of the world. My hunch is that C-suite and salespeople want to go back in person but the rest of the world, less so. Clients with conferences and tradeshows attended by high-level staff will probably do well in 2022, Conferences that are more education-focused and/or not attended by C-suite types will likely still have lower than normal numbers and it's not clear what hybrid really looks like these days.
I know I'm willing to take the risk and attend in person meetings, but I'm less willing to send staff and I sense reluctance on their part anyway.
Staffing Will be Ultra Challenging
Every time I get together with my CEO group (I'm a member of Vistage), we talk about how tough it is to find and retain top talent. We have all decided that recruiting, retention, professional development and leveling up our staff is the number one job of CEOs these days. If you're a CEO and it's NOT your number one job, it should be.
At Matrix Group, we're doubling down on 1-2-1 meetings with all staff, including me, who is meeting with every single team member. I'm finding it so helpful to learn about my team's hopes, dreams and fears for the future.
Where are Your Team and Family Emotionally?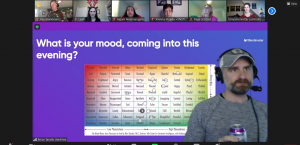 Last Friday, for the first part of the Matrix Group holiday celebration, I hired a facilitator to run a group discussion about the year we've just had. Brian Tarallo from Lizard Brain led us through a two-hour reflection and asked us questions like: What has been your overarching mood in 2021? What is a defining moment you had in the last 18 months? What are you grateful for? What gives you strength? What are you fearful of going into 2022? What would it take to make 2022 amazing for you personally?
As a CEO, you never really know what you'll find out when you ask questions like the ones above. Brian assured me that if we created a safe space, I would get some great insights, and I did. Some of the discussions were funny, some sad, some deeply moving. I'm grateful to my team for bringing their true selves to the discussion. I learned that my team is resilient and proud of how they managed the last 18 months. I also learned about their fears and that I have work to do to make them feel more supported at work.
Reinventing the Work Environment
The media is full of stories about CEOs wanting their staff to come back to the office, CEOs deciding to go fully virtual, CEOs creating a hybrid work environment.
I had lunch with my commercial real estate broker a couple of weeks ago and he says it's anybody's guess what commercial office space will look like in 2022. Here is what I do know:
My staff misses seeing each other, and they'd love to get together, just not very often,

not even weekly.

Staff who used to have a long commute and basically suffered through it are less tolerant of long commutes these days

, after 18 months of no commute and work from home flexibility. I suspect I'll have people quit on me if I make them commute to Crystal City from Gaithersburg or Herndon every day.

Asynchronous work is here to stay.

I have staff around the country, around the world even. So it doesn't make sense to say that work must get done from 9am -6pm Eastern time. Between kids learning at home, sick parents, or just life, why not give people the flexibility to leave work at 3 and then get back online later?
I'm thinking a lot about the future. Reading a lot. Discussing with anyone who'll tolerate me. If you have reflections on your 2021 and predictions for 2022, please share.
I hope everyone has a healthy and joyous holiday season. As always, be safe, be well.