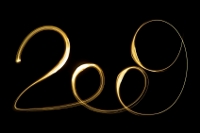 Happy New Year to all!  We all know it's customary to make resolutions for the New Year. I checked around and here are some resolutions from around the world.

I'm sure many of us break our resolutions within a few weeks, but it feels good to set personal goals and strive to be better.  My resolutions:
Eat more lean protein.
Get back on the treadmill.
Do one cultural thing each month(okay, maybe every quarter) with my family.
Make date night with Maki happen more often.
Get CJ into the right school.
Start playing the piano again.
Happy New Year!