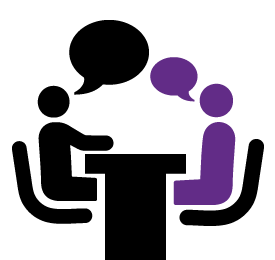 One of the best parts of my job is conducting user interviews. Nearly every Matrix Group project starts with a User Persona exercise where we interview staff to glean their most important target audiences. Then a team of Matrix Group staff interview people in each group. Whenever I can, I help conduct these interviews because I like doing them and I learn so much about what members and non-members want, their pain points, their challenges, and what ultimately motivates them to act.
Over the past year, across industries and professions, across trade association and professional societies, here's what people have told us:
Surfing to find out what's new is dead. It doesn't happen anymore. Any web surfing is done to meet a specific need.
People are overwhelmed with data and information. When they Google, they get too many results. They find their association home pages too cluttered.
Members wants their associations to keep them up to date on important trends and give them insight into the future.
Members want fewer emails, shorter emails, less cluttered web pages.
Over and over again, we heard, "Our association needs to tell us what we should be paying attention to. I don't want the same news I can get elsewhere. Tell me the 5 or 6 most important things I should be doing, reading, attending."
Even if Matrix didn't do interviews for you this past year, I bet your members would say much the same things. And if your members are hungry for curation and insight, what are YOU going to do about it?