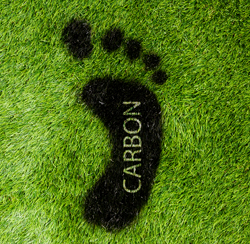 Matrix Group is competing in the Arlington Green Games, a competition for the commercial office sector (property owners and tenants) in Arlington, VA to reduce greenhouse gas emissions. Gold, Silver, Bronze and Recognition awards are given based on points achieved in different categories: Energy, Transportation, Waste, Water, Materials, Employees & Outreach, and Innovation.
When we first signed up for the competition, the office was all gung ho. We formed a green team, we filled out the benchmark survey and we got to work on our green initiatives. Turns out, it ain't easy being green. Here's why:
Little Control Over Major Systems. At home, my husband and I ultimately control our energy consumption. We upgraded our HVAC system to a high efficiency system; our house is cold in the winter and warm in the summer; we just upgraded our windows to be triple-paned, argon gas-filled and super efficient; we installed dimmers; we wash our clothes in our cold water; yada, yada. But at work, our options are much more limited because we can't control many of the systems that generate the most greenhouse gases. For example, as a tenant, I can't exactly upgrade the windows on the 12th floor and we didn't install the HVAC system that heats and cools the building.
Being Green Costs More. As any news article on green technologies and lifestyles will tell you, being green just plain costs more. The Green Games website recommends that we purchase green credits to balance our CO2 emissions. We can also make sure that all of our purchasing (office supplies, equipment, furniture) is green, which can be considerably more expensive.
There's Little Incentive to be Green as a Tenant. I once asked a friend if she had switched her light bulbs to compact fluorescents and she said, "Why should I? I don't pay for my electric bill. My building does." As a tenant in a commercial office building, it's hard to see the effects of our energy-hogging or green ways.
So what's the green path and how are the Green Games making us better?
What I'm appreciating the most about the exercise is twofold: 1) we are focusing on obvious practices like composting our Keurig grounds and making sure the recycling is going into the right bins and actually being picked up by the recycling contractor and 2) we have initiated a conversation about real policy changes at the company that will result in meaningful greenhouse gas emission reductions.
For example, we currently subsidize half of employee parking fees and Metrocheck cards. But we don't have incentives (financial or otherwise) for the staff who walk or bike to work. What can we do for these staff beyond giving them $50 a month that will mostly get eaten up by taxes (whereas parking and Metro subsidies are tax-free)? Can we alter the IT policy of leaving our computers on at night so that security patches can be installed; can we at least turn them off on the weekends? And how much of our company profits are we willing to forgo in favor of purchasing green products and credits? All tough questions that we don't have answers to but that I look forward to exploring this year.
When I was in college and taking a course on aid in the developing world, my professor urged us students not to think about what one person can do in a day, but what a community of people can do over time. The Green Games are hopefully helping the business community in Arlington chart a course for real green practices and change in Northern VA. While it ain't easy being green, the alternative ain't much better.
How about you? What is your company doing to be greener? What innovative policies and initiatives have you come up with? What's worked? What hasn't?