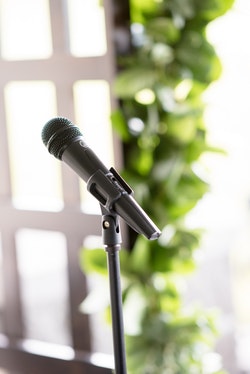 I get asked to speak at industry and professional conferences throughout the year. While I appreciate the opportunity provided by every organization, I want to give a shout out to the International Foundation of Employee Benefits Plans (they call themselves the International Foundation, let's call them the Foundation in this blog post).
I don't get paid a big speaking fee by the Foundation, but I always enjoy speaking at their conferences for one simple reason: I feel special, extra special, in fact. Here are some of the things the Foundation does really, really well for their speakers:
While I handle my own travel, they handle registration and hotel reservations, which reduces some of the friction associated with being a speaker.
I'm always assigned a designated moderator and that person always reaches out to me ahead of time to get to know me, brief me on the conference, answer my questions, and ask how I'd like to be introduced. I always, always ask for a brief introduction because long, boring introduction take the energy out of a room.
I get demographic information about the attendees, and the results of any industry surveys recently done. For example, I'm speaking at the Foundation's Institute for Apprenticeship, Training and Education Programs this week, and a week ahead of time I received a copy of their most recent survey: Top Trends in Jointly Managed Apprenticeship Programs from 2018. This survey is gold; I will be able to better tailor my remarks to my audience!
When I check in, I'm warmly welcomed. I get a special thank you from the Director, who makes a point of telling me that his attendees attend his conferences because of speakers like me. There's a speaker ready room, and there's a speaker thank you reception the first night of the conference.
I bet it doesn't cost the Foundation very much to do these extra things for their speakers, but they go a long way toward making me feel welcomed and valued.
So shout out to Tom DeRoche, Director of Educational Programs, and his team at the Foundation!
Since so many of you say that it's the educational content that draws people to your conferences, what are YOU doing to make your speakers feel special?