How do you meet the needs of a diverse membership that includes tiny preschools, tuition-free schools in an urban area, and large, K-12 schools in an affluent suburb? What does it mean to be an independent school that is also an Episcopal school attached to a parish or cathedral?
In this episode of Associations Thrive, host Joanna Pineda interviews The Reverend David Madison, Executive Director of the National Association of Episcopal Schools (NAES). David introduces NAES, talks about his journey to becoming ED of NAES, then talks about how NAES is thriving through a core commitment to helping member schools be excellent schools with an Episcopal identity. David discusses:
How Episcopal schools are devoted to having strong academic programs and strong character development and formation for students. 

How Episcopal schools, although they may be connected to a parish or cathedral, are independent in their academic inquiry, and in the fact that 85% of students are not from the Episcopal denomination.

How Episcopal identity informs pedagogy, formation, student life, governance, decision-making at the Board level, curriculum decisions, hiring decisions, chapel – everything.

How NAES is using in-person and virtual events and gatherings to create connections between members because NAES members like to get together!

How NAES is intentional with their Biennial conference schedule to ensure that during every time block, there is content for all roles and types of schools, while focusing on Episcopal Identity during the plenary sessions.

NAES' consulting service that helps member schools with issues related to Episcopal Identity and governance.

How the NAES communities allow members to post their questions, request help, and share resources 24/7; the communities are thriving!

How NAES is set to offer monthly office hours with David and Monica (NAES Associate Director), during which members can pop in to chat with David and Monica, ask about programs, share an issue they're facing at their school, or just say hello.
References:
About The Reverend David Madison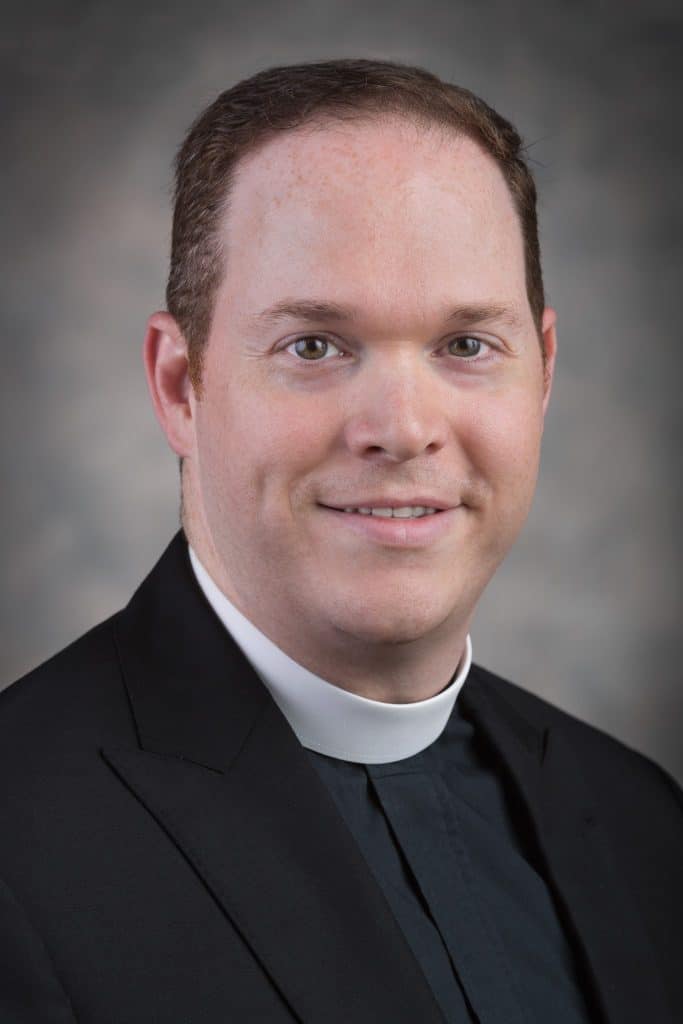 The Rev. David A. Madison, D.Min., Executive Director of the National Association of Episcopal Schools (NAES) joined the staff in 2021, and began his tenure as Executive Director on July 1, 2022. Prior to his work with NAES, Fr. Madison was the Executive Director of the Southwestern Association of Episcopal Schools (SAES).
After earning a bachelor's degree from Austin College and a law degree from Baylor University, Fr. Madison was admitted to the State Bar of Texas and practiced law during his early career. He then attended seminary at Nashotah House in Wisconsin, graduating cum laude with a Master of Divinity degree. Soon thereafter, he was ordained as a priest. A pastoral appointment in Christian education led David to embrace his true gift of teaching. He went on to serve All Saints' Episcopal School (Fort Worth) as the Director of Religious Studies and Chaplain before being appointed Assistant Head of School and Head of Upper School. He completed a Doctor of Ministry degree in educational leadership at Virginia Theological Seminary in Alexandria, Virginia.
Throughout his career, he has demonstrated a personal commitment to the Anglican tradition of excellence in education and has embodied the term "lifelong learner." Through his work with school boards and vestries, he is characterized as a servant leader whose diplomacy skills have smoothed many a troubled sea. He serves as someone who has a lifetime of first-hand experience with the transformational work of Episcopal schools—as student, priest, teacher, and administrator.
About National Association of Episcopal Schools (NAES)
The National Association of Episcopal Schools (NAES) is an independent, 501(c)(3), voluntary membership organization that supports, serves, and advocates for the vital work and ministry of nearly 1,200 Episcopal schools, early childhood education programs, and school establishment efforts throughout The Episcopal Church.
Chartered in 1965, with historic roots dating to the 1930s, NAES is the only pre-collegiate educational association that is both national in scope and Episcopal in character.
NAES advances Episcopal education and strengthens Episcopal schools through essential services, resources, conferences, and networking opportunities on Episcopal school identity, leadership, and governance, and on the spiritual and professional development of school leaders.
By serving those who serve Episcopal schools, NAES seeks to foster excellence through association.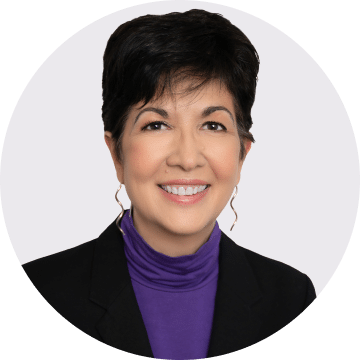 About Associations Thrive
Associations Thrive podcast is hosted by Joanna Pineda, CEO & Chief Troublemaker at Matrix Group International. Joanna's personal mission and the mission of Matrix Group is to help associations and nonprofits increase membership, generate revenue and thrive in the digital space. 
We believe that every association has a unique mission and unique story that demonstrates how they're serving their members, impacting their industry, and ultimately changing the world. Every guest is an association Chief Executive, Executive Director or President. We're here to help amplify their stories so all associations can learn and thrive, together.
If you and your organization have a great story,  apply to be on Associations Thrive!