Associations Thrive host Joanna Pineda interviews Lindsay Currie, CAE and Executive Officer at the Council on Undergraduate Research (CUR). Lindsay introduces CUR, shares her journey to becoming an association executive, and then discusses several initiatives undertaken by CUR to thrive and grow.
Lindsay discusses:
Futures thinking and how CUR engages in it to create an organization that will continue to be strong and relevant in 2032.

CUR's Opportunity Fund, which allows CUR to test and build for the future.

How CUR staff established practices and procedures for becoming a healthy, virtual organization.

CUR's STR program, which teaches professors and their students to become strong advocates for undergraduate research. The STAR program goes beyond a 2-day legislative fly in; participants will train and engage over a six month period!

How the Board engages in anticipatory planning to be forward thinking, nimble and prepared for the future.
References:
About Lindsay Currie
Lindsay Currie, the Council on Undergraduate Research's (CUR) executive officer, has more than a decade of experience in nonprofit management and community engagement where she has long focused on empowering communities. She previously served as CUR's director of communications and membership from 2010 to 2015.
Currie served for more than four years as director of stakeholder engagement at the Regulatory Affairs Professionals Society in Rockville, MD. As CUR's director of communications and membership, she oversaw a 200 percent increase in high-revenue enhanced institutional membership. Currie earned a BA in history, political science, and women's studies and a master's certificate in public relations from Monmouth University; as well as a master's degree in women and gender studies from Rutgers University. A frequent speaker on topics such as member and community engagement, she holds a certified association executive credential from ASAE: The Center for Association Leadership. Her honors include the 2019 Changemaker Award from MeetingsNet that recognizes unique contributions to the meetings industry and the selection by Association Trends magazine as one of its 2019 Young & Aspiring Professionals.
About Council on Undergraduate Research
CUR provides support and professional development opportunities for faculty, staff, administrators, and students. Their publications and outreach activities are designed to share successful models and strategies for establishing, nurturing, and institutionalizing undergraduate research programs. They assist administrators and faculty members in improving and assessing the research environment at their institutions. They recognize institutions that have exemplary undergraduate research programs and faculty who have facilitated undergraduate research at their institutions through their mentorship and leadership. They also provide information on the importance of undergraduate research to private foundations, government agencies, state legislatures, and the U.S. Congress. Faculty, staff, administrators, students, and colleagues from all types of academic institutions and organizations form the dynamic CUR membership.
The Council on Undergraduate Research (CUR), founded in 1978, is an organization of individual, institutional, and affiliate members from around the world. CUR members share a focus on providing high-quality and collaborative undergraduate research, scholarly, and creative activity opportunities for faculty and students. CUR believes that faculty members enhance their teaching and contribution to society by remaining active in research and by involving undergraduates in research, and that students engaged in undergraduate research succeed in their studies and professional advancement.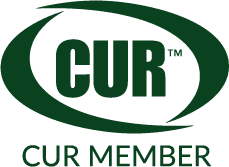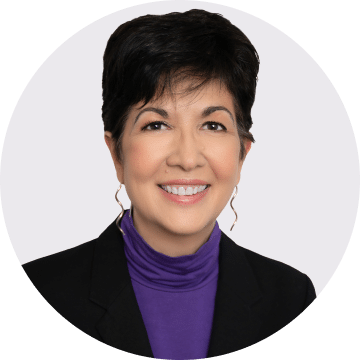 About Associations Thrive
Associations Thrive podcast is hosted by Joanna Pineda, CEO & Chief Troublemaker at Matrix Group International. Joanna's personal mission and the mission of Matrix Group is to help associations and nonprofits increase membership, generate revenue and thrive in the digital space. 
We believe that every association has a unique mission and unique story that demonstrates how they're serving their members, impacting their industry, and ultimately changing the world. Every guest is an association Chief Executive, Executive Director or President. We're here to help amplify their stories so all associations can learn and thrive, together.
If you and your organization have a great story,  apply to be on Associations Thrive!