How do you determine what your associations' core services should be? And once identified, how do you stay committed to these core services? How do you identify adjacent markets and modify your governance to grow?
In this episode of Associations Thrive, host Joanna Pineda interviews Dan Berger, President & CEO of the National Association of Federally-Insured Credit Unions (NAFCU). Dan introduces NAFCU, talks about his journey to becoming CEO of NAFCU, and talks about how NAFCU is growing and thriving. Dan discusses:
How NAFCU is obsessively focused on ACE – Advocacy, Compliance and Education. If a program or service doesn't belong to one of these buckets, NAFCU does not do it anymore.

How and why NAFCU went from being the National Association of Federal Credit Unions to becoming the National Association of Federally-Insured Credit Unions.

How NAFCU's hiring matrix includes a requirement that a job candidate have experience being a member of a team, any kind of team, including a sports team or a music group.

How Dan addressed his leadership blind spots as a CEO by hiring an executive coach and creating a personal cabal of other association CEOs.

How NAFCU thrived during the pandemic by staying focused on advocacy, nurturing their communities, launching podcasts, creating an in-house video studio to increase production value of their education, and opening up their executive conference.
References:
For the website References:
About Dan Berger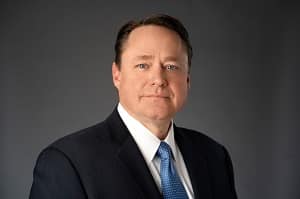 Dan Berger is responsible for the overall advocacy, management, strategic direction, P&L, and operations of a large national financial services trade association. Energetic and enthusiastic speaker, whether at a board of directors' strategic planning session or in front of 2,000 conference attendees; has given several hundred speeches and presentations, domestically and internationally. Excellent problem-solving skills. Media appearances discussing business, politics and policy have included CNBC, Fox Business, CNN and Fox News. Comments regularly appear in Wall Street Journal, Washington Post, New York Times, CNN Money, Bloomberg News, Reuters and other financial publications.
About National Association of Federally-Insured Credit Unions
The National Association of Federally-Insured Credit Unions (NAFCU) is a direct membership association for federally-insured credit unions. They are committed to representing, assisting, educating and informing our member credit unions to help them grow, and help grow the credit union industry.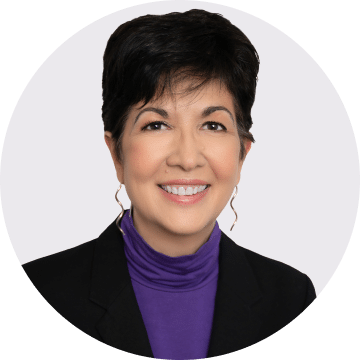 About Associations Thrive
Associations Thrive podcast is hosted by Joanna Pineda, CEO & Chief Troublemaker at Matrix Group International. Joanna's personal mission and the mission of Matrix Group is to help associations and nonprofits increase membership, generate revenue and thrive in the digital space. 
We believe that every association has a unique mission and unique story that demonstrates how they're serving their members, impacting their industry, and ultimately changing the world. Every guest is an association Chief Executive, Executive Director or President. We're here to help amplify their stories so all associations can learn and thrive, together.
If you and your organization have a great story,  apply to be on Associations Thrive!