CTO and VP of Engineering
Maki is Matrix Group's Chief Technology Officer and Vice President of Engineering. As CTO and VP of Engineering, Maki is responsible for all of Matrix Group's system infrastructure, architecture, business systems, application development, evaluation and selection of new technologies, and customer hosting, maintenance, and support. He is also the Shõgun of Lunch.
He brings more than two decades of mission-critical system infrastructure, architecture and application development experience.
Before joining Matrix Group, Maki was in charge of R&D at The Motley Fool, where he evaluated and implemented new applications and technologies, including the Fool's usage tracking and banner advertising systems. Prior to his time at the The Motley Fool, he held senior engineering positions with Amtrak, Lockheed Martin and IBM Global Services.
Maki earned his B.S. in Mathematics and Computer Science from Carnegie Mellon University in Pittsburgh, PA.
Fun Facts About Maki
He enjoys recreational tree climbing
He's a licensed amateur radio operator
He is a BSA registered adult leader for Pack 1515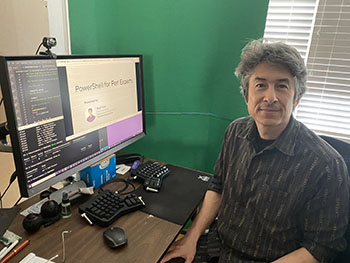 latest Blog by Maki
Learning Resources for PowerShell