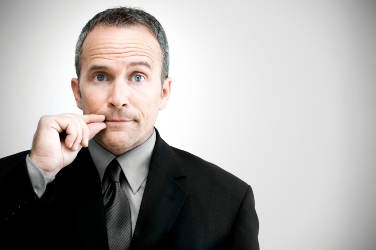 Last week, we received an RFP (Request For Proposal) for a new content management system (CMS) and Associaton Management System (AMS).  The RFP was great. The work was totally in our wheelhouse, the association is a segment we go after, and there were some exciting elements to the work.
But some parts of the RFP were confusing. So we called and asked for a meeting or requirements gathering call. We were told to submit questions via email, that the organization was not open to a meeting or call.
"Why?" we asked.  The answer: "in the interest of creating a level playing field, we are only accepting emails."
We get this a lot and we almost always decline to respond to those RFPs. It's not arrogance. On the contrary, we believe that we can't truly understand the goals and requirements of an organization from a piece of paper. Written requirements also never articulate the non-technical requirements of a project, like the need to make a diverse and quarreling committee happy. We also find that a great meeting can unearth hidden requirements or deprecate others. Plus, you can't underestimate the importance of chemistry and culture fit between two organizations and you can't ever really explore that via paper.
So clients and prospects, why refuse a meeting? Won't an hour or two of deep, engaged conversation be ultimately worth your time? If one vendor stands out because they asked great questions, took the time to get to know your organization, developed a deeper understanding of your needs and ultimately submitted a better proposal, how is that a bad thing?