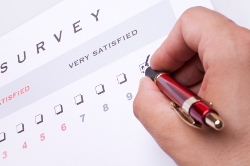 During the last couple of weeks, I made presentations to a couple of clients. The first client thinks we're good but they're not raving fans. The second client thinks Matrix Group is fantastic, we are a solid partner and we have contributed greatly to their success. I asked my Client Services Directors: why is there a difference in how these two clients perceive us, our work and our value to them?
The ensuing discussion was an interesting one. We decided that all talk of what we actually do aside (Web design, integration, content management, hosting, yada, yada), what ultimately makes a client a raving fan is whether or not they have certain experiences with us. Regardless of how much money they spend or the type of work they ask us to do, there are core customer experiences that are critical to a client's happiness.
Over the past few weeks, I have been thinking non-stop about what constitutes an organization's core customer experiences.  I analyzed my membership in the CEO organization Vistage.  Vistage offers members a number of services and benefits but the core experiences are: one on one coaching, world class speakers and issue processing with peers.  Ultimately, if I don't feel satisfied that I am getting my money's worth in all three areas, I'm probably not going to keep my membership.  In other words, no matter how good the Web site or the social events, if I am not supremely satisfied with my core experiences, I am going to bail.
I've been huddling with my team and working to define our core customer experiences.  (We must assume that clients want a fair price for our work, excellent work, and on time results.)  So far, we've come up with:
Regular check-ins, during which we discuss how the Web  can contribute to upcoming events, campaigns, initiatives, etc.
Visit to the Matrix Group office, which allows us to connect with clients better and lets clients meet team members.  It's just plain harder to connect with a client who has never met the people working on their site.
Annual review and assistance with annual Web budget, which we do at no charge and provides clients with a lot of value-added services.  Trouble is, not every client is interested in this service.
Unsolicited ideas from a Director or higher, which shows clients we are proactive and understand their business well enough to give them new ideas.
Attendance at Matrix Group seminars and trainings. We have clients who attend every single event, no matter what the topic!
Hosting with Matrix Group, which means they have regular interactions with us on a variety of topics.
These all sound like good ideas, right?  And we should be engaging in every single one of them, with every single client.  But how do you "fund" regular check-ins and brainstorming for every client, including ones who aren't doing a lot of business with you and/or who have very limited budgets?  And how do you get people to come to you when they're busy, you're always happy to come to them or they're out of state?  Does this mean we can't have a meaningful, relationship with clients who don't host with us?
These are good questions, but over the next few months, we've pledged to identify the core Matrix Group customer experiences, get feedback from customers, come up with a systematic way of giving all clients more love, and make more of our clients raving fans.
How about you?  What customer experiences are core to your business?