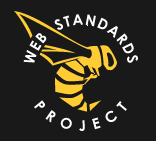 In reviewing the usage reports for this blog a couple of weeks ago, I realized something startling: the majority of visitors are NOT using Internet Explorer. Check it out:  since January of this year, 46% of all visitors use Firefox, 40% use Internet Explorer, 9% use Safari, and 3% are on Chrome.  In the last 30 days, Safari users were 11% of all traffic, while IE users went down to 39%.  Yeah, okay, this traffic is probably skewed because of the audience, but I've got Google Analytics configured to block traffic from the Matrix Group office where most of us use Firefox as our primary browser.
An analysis of traffic on Matrix Group client sites shows that IE is still the primary browser but Firefox, Safari and Chrome are gaining ground.  For nearly all clients, IE commands no more than 75% of the total audience; this is still a dominant number, but it means that 1 in 4 users is not using IE.  Sorry Microsoft, but the browser wars are far from over and any giant can be toppled (that means you, too, Firefox!).
All of this makes me thankful that my staff, many years ago, convinced me that Matrix Group should not be an IE-only shop. I still remember the staff retreat when the staff had a heated discussion about Web standards.  A few of us argued that writing standards-compliant code was expensive because the dominant browser, Internet Explorer, was mostly not compliant, which meant we had to do double html work to make sure our sites behaved properly in IE, Netscape, Mozilla, etc.  But the vast majority of the staff rightly argued that standards compliance was the right thing to do, it would give us a competitive advantage, our sites would stand the test of time better, and someday, Microsoft would come around.

Don't get me wrong.  I still grumble when testing shows that one of our sites is behaving differently in IE vs. Firefox because I know it's costing us and the client time and money.  But IE8 is supposed to be the most standards-compliant browser ever and it's really great knowing that our Web sites and our association management software, MatrixMaxx, not only look great across browsers, all the functions behave consistently.
How about you?  What are your thoughts on the browser wars?  What's your favorite browser?  And are you on the standards bandwagon?