Guest post by Leah Monica, Director of Marketing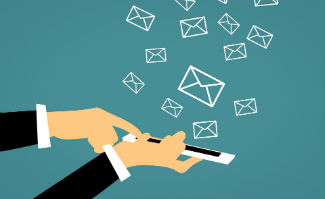 We all constantly hear about email marketing best practices to help increase our open and click rates – subject lines, concise copy, clear calls-to-actions – but what good are those best practices if our emails aren't even reaching your contacts' inboxes?
Why do your emails sometimes get blocked? Here's a quick rundown on some things that can affect email delivery:
Email delivery is best for personal emails sent from one person to another person. Not surprising, right? From there, delivery rates start to go down when you send to larger groups of people, specifically when you're sending to 20+ individuals per email, or when you use any type of list or bulk email platform.
On top of that, there are also a variety of filters that catch or reject mail, for a variety of reasons. Sometimes it's because people are marking your email as spam (more on that another time!), but sometimes corporate filters simply decide that too much mail has come from one particular group/IP and they cut it off for fear of spam or malicious intent. For example, if you sent a message to 100 people at one of your member companies, 20 of them may get it while 80 do not.
So what can you do? Here are some immediate solutions that may help:
Ask your members to ask their IT groups to whitelist your organization

, either by domain (including anything from any of your subdomains) or by IP address.

Remind your members to not mark your messages as spam or junk

, but to simply unsubscribe or contact you if they want help getting off some of your lists.

Watch the amount of email you are sending out.

Don't make them want to press the 'junk' button. Also be careful not to make your subject lines sound spammy.

Beware of attachment sizes!

Some corporate groups block emails with attachments as small as 5MB.
One of our biggest tips is to have someone on staff look at your email delivery reports each week, and follow up on a few email addresses that are marked as hard or soft bounces. i.e., call that person or the primary contact of that organization, and confirm people/email addresses. This is also a good time to ask if they can whitelist you! A couple of our clients systematically do this, and they report it is a good way to chat with the members casually, in addition to keeping their database clean. Wins all around!