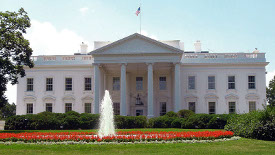 Candidate Obama ran a great campaign and made amazing use of social networking services to get the word out about his campaign, mobilize supporters, create viral messages, and raise money.  When the campaign ended, I wondered if President Obama would continue to use social networking tools or if the constraints of the White House or security would put an end all that open communication and engagement.
I've been so happy to see that President Obama is being just as innovative and engaging online.
How about you?  Are you participating in any of these online initiatives from the White House?