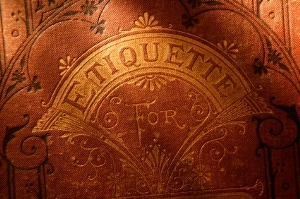 I was on LinkedIn yesterday and the LinkedIn search engine helpfully recommended a couple of people for me to add to my network.  The list included a couple of people who currently work at Matrix Group.  While it's every CEO's dream to have a large network, I did not invite the staff to get linked up.  Why?  Because I think that for bosses, managers,and CEOs, there are unwritten rules of netiquette. Here are some of the rules I abide by when using Twitter, Facebook, LinkedIn and other social networks.
Except for a few direct reports, I don't invite staff to be my friend or get linked up. I imagine that some staff would view an invitation from me as wanting to know too much about them; at the very least, it could be awkward if they don't want to get linked up and they have to turn down a request from their boss.
I do accept invitations from staff to be my friend or get linked up. If they're staff, they're part of my extended family.
I don't accept an invitation to get connected unless I actually know the person. Even on LinkedIn.  Random strangers are NOT going to get access to my network just because they want to link to me.
I do ask staff to follow this blog because I'm communicating with their clients through the blog and it's always good for staff to know what the boss is broadcasting. 🙂
I do ask staff to follow or fan the company's pages on the social networking platforms.  I'm not asking for them to friend me, but I am asking them to support our social networking efforts.
I am never too casual in my updates. The updates are never too personal and I don't use SMS speak, e.g., R U there? or Off 2 dinner.  I will use abbreviations like LOL (laughing out loud) or IMHO (in my humble opinion).
In general, I will follow people on Twitter who follow me (as well as a lot of other people I just find interesting), unless their profile photo shows too much skin, the tweets are too racy or adult, or the account has lots followers but no tweets.
I only post photos of me, my family, my friends, my staff and my clients where they look good.  Why would I want people I care about to look bad?  And if someone ever asks me to untag or remove a photo, I do it.
I never, ever post a status update that I will regret later. Even if my Facebook profile is mostly private, I figure someone, somewhere has access to my posts and there will be a security breach that undoes all privacy settings.  The other accounts are all public and I assume anything I post will be part of Google's index forever.
How about you?  What are the social networking etiquette rule that you live by?  Any lessons learned?