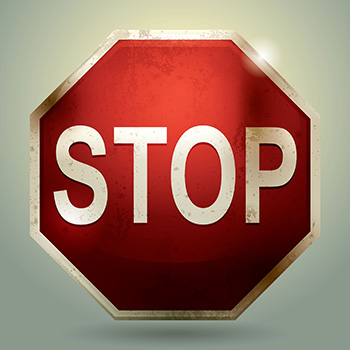 I attend a lot of redesign kickoff meetings. Clients almost always list as one of their top goals,
"Increase traffic to the website." Sounds reasonable, right? Organizations are competing for eyeballs, so traffic means organizations are getting attention and their content is being read and hopefully appreciated.
Indeed, nearly every client I work with has a government affairs department that laments the low number of visits to the government affairs portion of their site. Indeed, many government affairs departments don't post much meaningful information on their portions of the website, preferring to communicate with members and legislators via email and phone.
So during every redesign, we discuss ways to drive members to the government affairs portion of their sites and increase engagement via the web. Again, makes a lot of sense.
But does it? I'm told that government affairs staff at companies across the US are busy, they travel a lot, they rely on email and phone, and they are demanding. When they need information, support or guidance from their association, they pick up the phone or they send an email. Indeed, across nearly all Matrix Group clients that have a government affairs function, government affairs newsletters get the highest open rates when compared with the regular membership newsletters, journals or magazines. Moreover, they have the highest involvement in committee conference calls on important issues.
So let's get this straight: members interested in government affairs call and email, behaviors that are consistent with high engagement. Why are we trying to change this behavior? Is it because email and phone are high touch, labor intensive interactions? Or do we simply believe more traffic is better?
I think the goal instead should be to get more members involved in government affairs, across the board, in the way they want to interact with the association. Getting more members interested in government affairs will likely mean getting them on the website to learn more about an organization's issues and positions, which will result in more traffic to the website. BUT, engagement in government affairs will ultimately end up looking like traditional government affairs involvement: via phone, email and events. The challenge then becomes measuring the number of people involved with government affairs, measuring their level of involvement and getting to know them so as to move them across the continuum toward more active engagement.
In the end, if an association has high government affairs involvement from the membership and those interactions don't involve the website much, we should be okay with that.