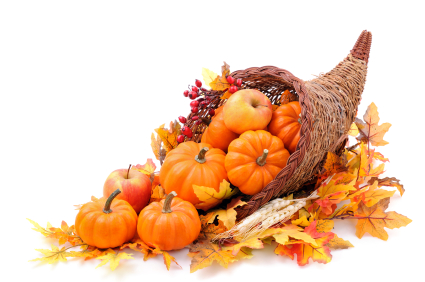 In honor of Thanksgiving, I asked my staff to share their favorite websites and traditions. Not surprising, what came back was a collection of foodie websites and a bunch of traditions involving family, friends and sharing a great meal. From everyone here at Matrix Group, have a happy, safe and delicious Thanksgiving!
Our Favorite Thanksgiving Websites
Our Favorite Thanksgiving Traditions
Me? It seems that every since I married Maki, we've spent many Thanksgiving holidays overseas. We've celebrated Thanksgiving in Japan, Vietnam, Thailand and Budapest!
Leah says, "My family always travels to my Aunt's house, which is an hour north of Pittsburgh. 25+ of us cram into her cozy home to watch some football, eat great food, catch up, and share what we are thankful for. With 9 kids under the age of 10, it is always a LOUD event where my brother Drew and I always turn into "Human Jungle Gyms" but we wouldn't have it any other way!"
Jason says, "Thanksgiving isn't Thanksgiving without pumpkin pie and whipped cream for our family.  It has to be the pie recipe from the Libby's pumpkin can.  Absolutely critical – the volume of whipped cream on a slice needs to be between 125% and 150% the volume of the pie.  Too little and there's no point.  Too much and you're just being silly."
Tom says, "We always make it a point to invite the Thanksgiving orphans – folks whose home is elsewhere and they are unable to get back, e.g., friends in the military, college students, or Capitol Hill friends). We usually have between two and six people each year!"
Kevin celebrates Thanksgiving at his grandma's house. Grandma always makes her special  grape leaves, kibbeh and tabbouleh…..YUM!
Janna says, "In my family, Thanksgiving dinner is always a group effort.  Mom always makes the turkey, but my sisters and I contribute the rest of the meal.  My vegetarian sister always makes a hearty veggie that serves as her main dish, e.g., stuffed acorn squash. My oldest sister makes the cornbread stuffing and cranberry relish. My baby sister contributes some desserts.  And my husband and I add a few more sides to the mix.  It helps everyone feel a part of diner prep and one person doesn't end up being stressed and responsible for the whole meal."
Sherrie says, "For as long as I can remember, we celebrate Thanksgiving and Christmas with our Charleston Family and the Bakshis always bring the turkey – no matter where Thanksgiving is hosted."
Kelly and Eric's families go to the beach (separately) with their extended families and enjoy huge Thanksgiving meals!
How about you? Have any favorite Thanksgiving websites? What's your most treasured Thanksgiving tradition?