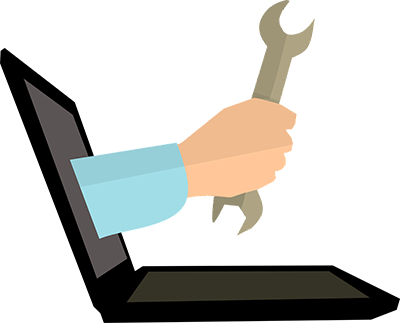 Last week, a group of Matrix Group staff hosted a Tech Talk on our favorite tech tools. The Tech Talk was inspired by a conversation with a client who wanted to know more about Slack, one of our favorite tech tools.
At Matrix Group, we use a lot of tech tools to do our work, stay organized, stay productive. Here are some of our favorites:
Password Managers
We handle hundreds of passwords for our clients. It would be downright irresponsible not to have a way to manage these passwords, so we use Secret Server from Thycotic. The rule is: the minute you get a new password, you enter the credentials into Secret Server. And if a client happened to email you the info (we ask them not to, but you know how it goes), we immediately delete every email that contains the info. With Secret Server, we have multiple access levels, a great search, and an audit trail.
For personal passwords, we like LastPass and Dashlane. It's work to get it set up, but once the majority of your passwords are in, the convenience of passwords auto-populating and syncing across devices is life changing.
Speaking of passwords, we sang the praises of two-factor authentication. At the enterprise level, we use Duo and love that we get a push whenever we're trying to log into a service or website that requires two-factor. Jaime said it best when he said, "I sleep at night knowing that even if the bad guys got my username and password to something, they still wouldn't be able to hack my accounts because they wouldn't have access to my second factor, which could be a code or a swipe in an app."
Slack
Slack is a collaboration tool on steroids. To call it instant messaging isn't quite right.
We use it for instant messaging, document sharing, group chats, group calls, and screen sharing. Maki's IT team uses Slack for their team meetings and screen sharing with staff.
We have governance around when to use and when not to use.
We've integrated with some of our other tools, e.g., Google docs and Jira.
We have a channel for every client and functional team to promote collaboration.
We allow a bit of fun through emojis, funny gifs and our watercooler channel.
Did I mention that we seriously love Slack?
Document Management Through G Suite
About a year ago, we migrated our file server to Google Drive and never looked back. We love having access to all of our files, from anywhere, on any device. And since our Google Drive is protected with two-factor authentication, we're confident that our data is as secure as it can be.
We have team and client folders.
When creating a document, we don't save to our personal drives. We saved to the proper directory in the shared drives.
Everything goes into Drive: contracts, proposals, project specifications, user personas, site maps — everything!
Document collaboration has been a dream in Google docs and Google slides. On a regular basis, four of us will work on a presentation together and get so much done because we could all access the document at the same time.
Zoom
Zoom has fundamentally changed our meetings with clients and remote staff. Although we had Webex before, Zoom is just easier to use, the recordings are easier to download, and it integrates nicely with our new conference room.
Zoiper
When we moved to our new office, I asked staff if they wanted a physical phone handset. Very few people raised their hands, so we didn't buy any. Instead, we gave staff who wanted a phone a license to Zoiper and a Bluetooth handset. This way, staff can make and take calls from their own extension from anywhere, as long as they have their laptop turned on. This means staff who are working from home, at a conference, or at a coffee shop are easily available via their extension.
And for the folks who don't have Zoiper? Turns out most staff members don't really take or make business calls on their own. They are either in a meeting in a conference room (all of our conference rooms have nice speaker phones) or they are with a project manager who has a Bluetooth speakerphone. For the rare times we need to call specific staff members, we use Slack.
Brave Web Browser
Jaime sang the praises of Brave, a fast, lightweight and privacy-obsessed web browser. Brave blocks trackers, which means you won't get tracked by Google Analytics, advertising networks, heat mapping trackers, email trackers. Not so great for marketers, but great for you!
We talked about many tech tools we love, but these were the most important. How about you? What are YOUR favorite tech tools? How are they changing your work and your say?