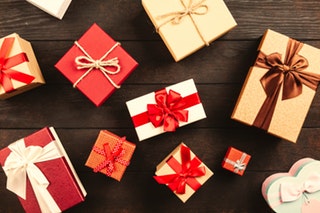 Looking for the perfect gift for the techie (or not so techie) in your life? Here are some holiday gift ideas from the staff of Matrix Group.
The Ring Fit for Nintendo Switch. It uses a video game to get you active.
ShiftCam is a multi-lens case for your iPhone that allows you to take pictures like a pro, without having to carry around a bunch of extra attachments.
 Turn any device into a smart device with this smart plug. Works with Alexa and Google.
Everykey is a Bluetooth device that uses military grade security to secure your passwords and unlock your devices. Just connect to your compatible devices viaBluetooth, and Everykey unlocks your phone, laptop, tablet, and other devices when you are physically nearby and locks them back down when you walk away. And if your Everykey is lost or stolen, you can deactivate it instantly through the Everykey App, or by calling their service directly.  It also works for websites.
 Speaking of security, do you entire family a favor and sign up for LastPass family. Then spend Christmas morning setting up everyone's password manager. It's a pain to get all of your passwords loaded up, BUT once they're in, you will save loads of time because the LastPass browser plugin will pre-populate your usernames and passwords. Even better, you can create the hardest passwords and sleep easy, knowing you don't have to remember them AND they're secure!
P4 are wearable language translation earbuds that work with the dedicated Aibuds iOS app to translate 36 languages in real time.
Check out the ultra modern, but retro looking keyboards and mice!
A levitating turntable, because why not?
Some Matrix Group staff swear the Roku is the best streaming device ever!
Williams-Sonoma has a whole collection of Star Wars themed bakeware and cookware. I want the Darth Vader instant Pot!
If you've got the cash AND the space, how about an Avengers-themed arcade machine?
I love these LED and NeoPixel gifts from Adafruit!
When my family went out of the country for Thanksgiving, my husband and I didn't bring our laptops, but we did bring a really nice Chromebook. I can do almost everything through a browser these days!
How about a Cricut for the crafter in your life? This thing will cut almost anything!  Gosh, even I want one of these!
If you buy something cool this season, please post a comment with a pic. And if you've got an idea, I'd love to hear it!  Happy Holidays!