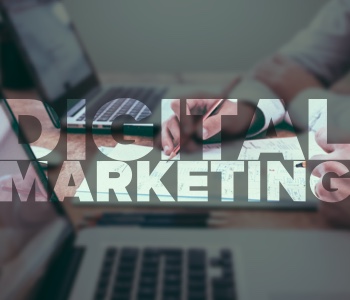 Your website, social media pages, videos, email newsletters, email campaigns – they're all elements of your digital marketing toolbox. It's the start of a new year. How should your digital marketing change in 2020? I queried my staff and here's what we came up with:
Experiment With a Mix of Short- and Long-Form Content
Is short content better for social shares? Is long content better for SEO? If you're not being intentional about the topic AND length of your posts, you should be. Here's a great analysis of short- vs. long-from content from CopyHackers. TLDR summary: Great, long content is incredibly difficult to write, so shorter is probably better for most organizations, but you need to be intentional AND test your content with your audiences.
Video on All Of Your Social Media Pages
Facebook, Twitter Instagram and LinkedIn LOVE video. According to Animoto, video is consumers' favorite type of content on social media. Facebook and LinkedIn prioritize posts with video. If you're not posting original video (as opposed to embedding a YouTube link) on social media, what are you waiting for?
Podcasts Are Huge and Growing in Popularity
There's no doubt about it: podcasts are hot! According to Podcast Insights, 51% (144 million) of the US population has listened to a podcast – up from 44% in 2018 (Infinite Dial 19), and 16 million people in the US are "avid podcast fans" (Nielsen Q1 2018). Podcasts give you the ability to reach your audiences in a new way, they allow you to share serialized content in a convenient way, and they are easier to produce than video. Could this be the year you launch a podcast?
Expect Some Turmoil In Your Communities During This Election Year
Nearly every association and nonprofit will say they are nonpartisan. BUT politics has infiltrated every aspect of our lives. Just in case comments and conversations about the economy, healthcare, trade, or the environment (name your topic) turn rancorous in your communities, be sure you are prepared with monitoring and policies. What will you do if an online discussion about manufacturing best practices turns into a nasty exchange about trade with China? Be prepared!
Focus on Storytelling for Authentic Content
I'm rewatching The West Wing and I'm struck by how effectively the show uses storytelling to frame policy positions. Storytelling is effective because stories create connections with real people and they create memories. Here's a great post from Brandignity about the advantages of using storytelling in marketing.
Create Personalized Prospect Cultivation Funnels
We've all done this: signed up for a white paper and then gotten endless, automated follow ups from a random company. This is marketing automation gone bad. Marketing automation will only work when your emails and landing pages are thoughtful and personalized for each member, customer or prospect.
Coordinate Your Platforms Better
No one web page, email or social post will cause the conversions you need, whether it's membership signup, meeting registration, publication sale or advocacy involvement. So it's time to really deepen your awareness of all the marketing channels you own and how they work with one another. No longer can you have the meetings team sending out emails that the web and marketing teams don't know about. An editorial calendar is a good start. Charting user journeys through your systems is another.
How will your digital marketing evolve in 2020?