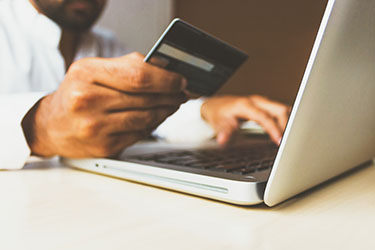 As the world of work continues to transition from physical to virtual, the same is happening to conferences, trade shows, and meetings. There are platforms to choose, new or different program formats to consider, and on and on. But the biggest question on everyone's mind is: how much should I charge for my virtual conference?
As with most questions like this, the answer is: it depends. It depends on your industry, the type of experience you're planning to provide, your attendee demographics, your sponsorship model, etc. But take solace in this: our clients, partners, and friends are finding that attendees don't expect virtual conferences to be free. People understand that a lot goes into event planning and preparation, and that there are costs associated with any type of event, no matter the format.
Here are some things to consider when deciding what to charge for your virtual event:
Consider your industry. How badly have your members, attendees, sponsors, and exhibitors been impacted by the pandemic? Are budgets being slashed? Will attendees be paying out of pocket? If your members are really hurting (and whose members are not?), consider reducing your registration fees to show compassion to members and encourage attendance. Many clients are reducing fees to maintain member engagement and demonstrate that they are being responsive.
Consider your key demographics. Younger generations are more accustomed to meeting and connecting virtually, more likely be more optimistic about what they'll gain from a virtual conference, and maybe willing to pay for it. Younger members are also more likely to value your educational programming because they need it to advance their careers. Older attendees may be less comfortable with an online format, and more likely to be skeptical of the value of the meeting because they come for the networking. On the other hand, older members are going to be more senior, and have more access to training funds. In all cases, study your attendee demographics, call up some members, and get some feedback from the field.
Are you offering CEUs? Many organizations offer attendees the chance to earn Continuing Education Units (CEUs) when they attend sessions. One professional society we know is not lowering fees BUT because the conference will be online and recorded, attendees will have greater opportunities to earn CEs, thereby raising the value of the meeting.
What level of experience will you provide? Let's face it. Your attendees expect a highly produced event when they attend in person. Their expectations don't change because the event is online. They still expect a great user experience, sessions with high production value, and a mix of education and entertainment. Your attendees will be less excited about paying for what feels like watching YouTube videos, sitting through more Zoom meetings with mediocre graphics, and no opportunities for networking. If you're going to charge top dollar, give your attendees a top dollar experience.
What's your sponsorship model? Since there's more opportunity for sponsors to get prominent face time in front of attendees – think YouTube style ads at the beginning of sessions, banner ads, virtual tradeshows, etc. – they may be willing to purchase richer sponsorship packages, which can subsidize attendee's conference fees. Alternatively, you may have a harder time getting sponsor and exhibitor buy-in because virtual conferences are untested, or your virtual meeting offers few opportunities for truly showcasing their companies and products.
It's really hard to come back from free. Some of our clients are opting to change their conferences to free events. I get it. Members are hurting and it feels wrong to charge money for benefits. BUT a conference that doesn't generate revenue becomes a giant expense, and members may come to expect that all future events will be free. Yuck.
While there's no magic formula, you'll need to take all of these factors — and more — into consideration. We're hearing that most attendees are very open to registration fees that are 50-75% of normal registration fees. Will that work for every event and every association? Of course not, but it's a good starting point. And like I often say, when in doubt: ask! Your members know you're charting new territory daily, so don't be afraid to send out a poll to see what their thresholds may be. Good luck and please do share your experiences!
Looking for a custom tailored virtual meeting platform that can take your virtual conference to the next level, providing your attendees and exhibitors with a comprehensive, hand crafted experience? We'd love to show you a demo of BeSpeake, our new Virtual Meeting Platform. Let's get it scheduled!