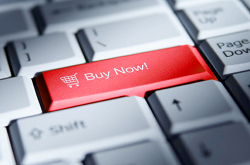 It seems everyone is hawking a good deal lately. A couple of people at Matrix Group recently got a 50% off deal from Groupon for a spa treatment. Earlier this week, AppSumo had a great deal on heat mapping software form CrazyEgg. Amazon has Daily Gold Box Deals. There are so many of these discount sites that there's now a term for them: group coupon sites.
A recent article in the Vancouver Sun reports that "frugality (is) the top consumer trend in 2011." After this long recession and with many people still feeling uncertain about the economy, it only makes sense that we're all trying to make our dollar go further by looking out for sales and coupons.
I think that most people are looking for savings and value everywhere: when they're shopping for clothes, booking travel, buying software, or registering for meetings. How does frugality affect your organization and what are you going to do about it? Here are some ideas:
Offer more for the same price. If you're loathe to discount, I don't blame you. But since most people are looking for a deal or extra value, what extra thing can you offer? Last year, when we announced the Matrix Group webinar series, we offered four webinars for the price of three to people who registered for the entire series. It worked really well for us because we got a lot of registrations to all four events and clients got a deal.
Create lightning deals. Most organizations offer an early bird registration fee. But what if you offered a steeper discount during just one day? Market the heck out of the deal, create some buzz and capture registrations early in the game. I call this the groupon strategy (I'm going to get sued for saying this, hope not).
Offer discounts for PR. When I got my haircut at Salon DeZen the other day, the stylist offered me 10% off my bill if I checked into Yelp. Owner Maria Burns knows that a check-in or a great review are worth way more than the few dollars off she's giving away.
Create social deals. This idea isn't new. In fact, it's a classic campaign: refer a new member, registrant or purchaser and get a discount off your next bill. Encourage your clients and members to register for a meeting as a group and give them a break.
I have a feeling that frugality is going to get even more chic and popular. How will YOUR organization take advantage of this trend? What's your discount/value strategy? What's worked for you?