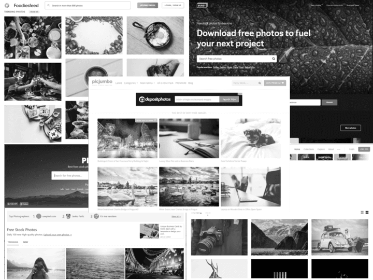 There's no doubt about it: finding good stock photography can be tough.  And when it isn't tough, it's expensive. When I scroll through images on the popular stock house websites looking for images for our blog posts or newsletters and see how much they're charging for their stuffy, posed, man-in-suit photos I am always aghast. And annoyed. Very, very annoyed.
Thankfully, I've come across a few great stock photography websites recently that are completely free. While we still use many of the resources that Andi shared a few years back, the sites below have become my new go-tos. Most, if not all, of these sites are full of royalty and attribution-free photography, meaning you can use, copy, modify, and distribute these photos without the permission of, or reference to, the photographer. Yes, even for commercial use!
Remember that over time licensing agreements on these sites may change, so be sure to always, always read the fine print and abide by the rules!
Have you found any other great royalty-free stock photography websites? Please share!