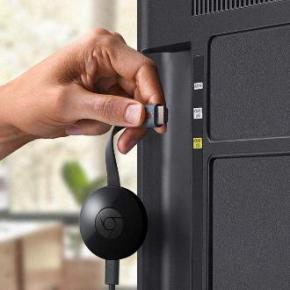 A few months ago, the office space committee met to discuss conference rooms at Matrix Group. We have a standing committee that is thinking about the future of work and we decided that we needed more collaborative space, complete with a screen and projector since we're always looking at wireframes, designs, applications or code.
It was going to cost a bunch of money to outfit four meeting spaces with screens and projectors. Yuck. Would we have the budget to do it?
Then one of the committee members said, "Hey, why don't we just get big TVs and Chromecasts?" A Chromecast is $35 device from Google that lets you stream from your laptop or phone to your TV. I have one at home and we bring it when we go on vacation so that we can stream Netflix to the TV in our hotel room. Could this work in our office setting?
We did some research. Amazon had 55″ LG TVs for $499 each. Even better, they were on Amazon Prime Now, which meant we could have them delivered within two hours. The Chromecasts were $35 from Best Buy down the street. For less than $2,700 (or the cost of one projector of decent quality), we could outfit all of our collaborative spaces with a large TV and Chromecast.
So we did a trial run. We spent $550 on a TV and Chromecast and put it in our "war room" – the open space we use when a group of people are launching a site or troubleshooting a problem. The TV and Chromecast worked beautifully! The Chrome browser has the casting capability built-in. And when you cast your desktop, you can stream any application, including other browsers, PowerPoint, anything.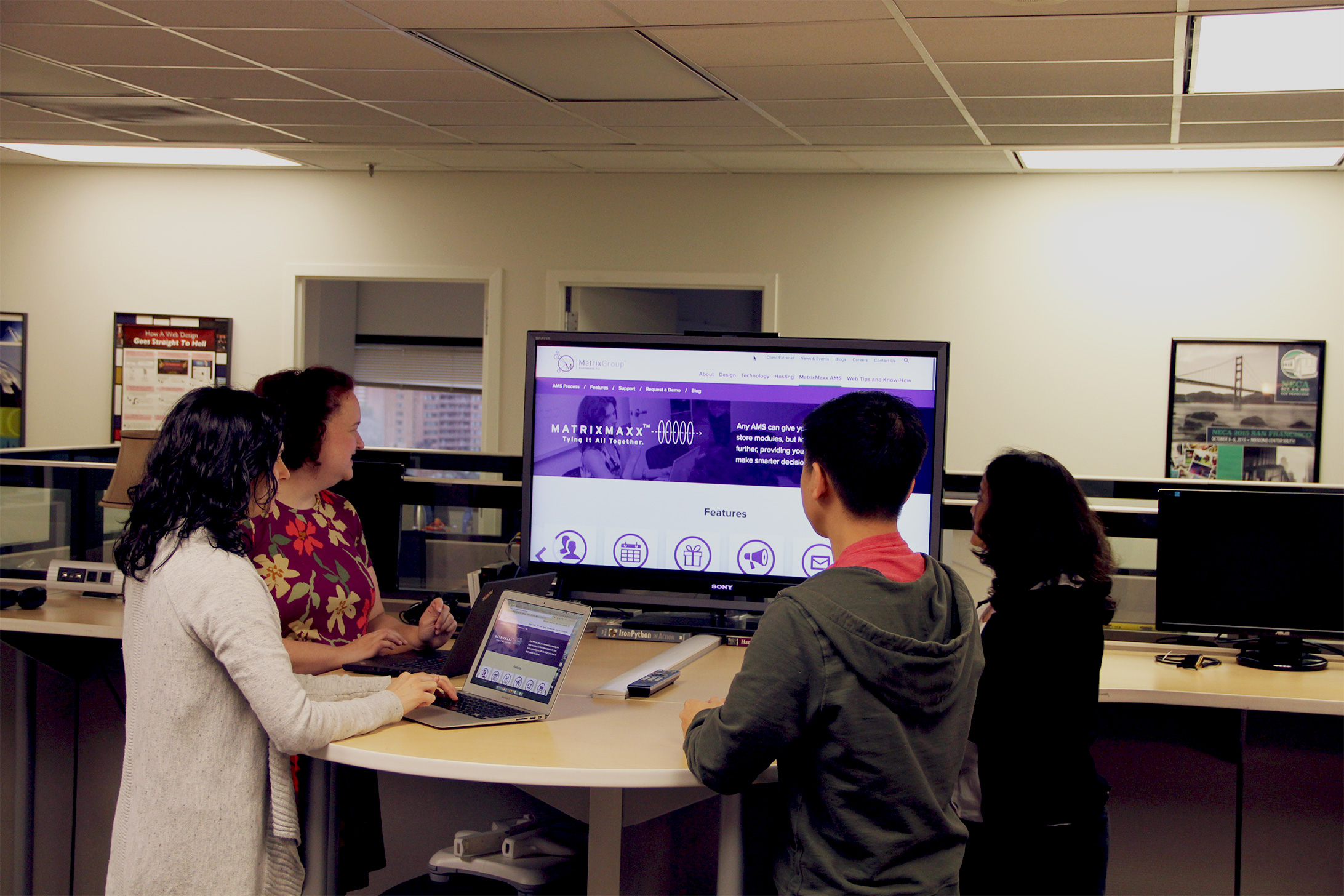 I gave the trial my blessing and now every meeting space at Matrix Group has a TV and Chromecast. We even added a Chromecast to the projector in our large conference room to make it easier to project, but we kept the large, pull down screen. We also got a Chromecast for our reception area so it's easier to show PowerPoints and movies in our lobby. Yay! No more wires, a friendly user interface, super reliable casting, and no special software needed. When we have guests who need to project, we just ask them to go to Chrome, cast their desktop, and then go to their browser or PowerPoint presentation; they are always amazed at how easy the process is.
Total win for Matrix Group, big loss for the projector industry, another industry being disrupted by a small, innovative and inexpensive device.
I'll be talking a lot in the next few months about disruption and innovation. No matter what business you're in, you're in disruption or about to be disrupted. No company is exempt. So what's your innovation strategy in the face of disruption?