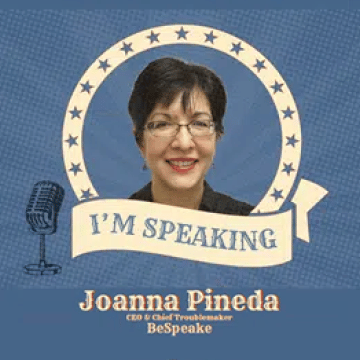 Non Dues-a-Palooza: CEO Joanna Pineda Facilitating Panel Discussion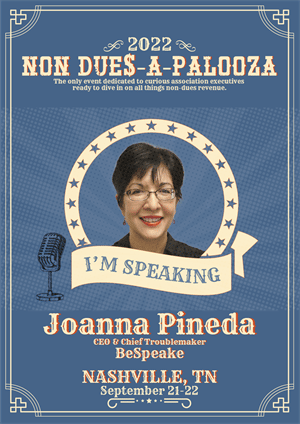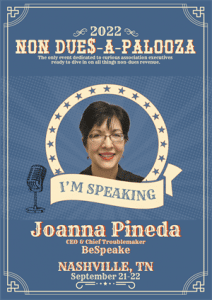 Looking for ideas for new and innovative ways to generate serious non-dues revenue for your org? Don't miss the Non Dues-a-Palooza event happening September 21 & 22 in Nashville, TN.
Matrix Group CEO Joanna Pineda will be facilitating a panel discussion about Non Dues-a-Palooza's IncubatorExperience on Thursday, September 22nd at 1:15pm. Joanna and Non Dues-a-Palooza creator Teri Carden have been working with four association professionals to help them get new non-dues revenue projects off the ground this year. During their discussion they'll dive into the whats, whys, hows, and share their biggest challenges and celebrations throughout the process.
Matrix Group is excited to sponsor again this year AND unveil the cool ways event mastermind Teri Carden is using BeSpeake as the Non Dues-a-Palooza mobile app. 
And if you haven't heard, Non Dues-a-Palooza registration is completely free for association execs this year as long as you register by August 25th. You don't want to miss it!