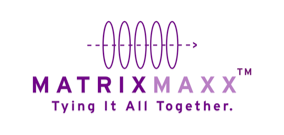 MatrixMaxx 22.2 Overview Session
Increase membership, increase revenue, become more high-performing, and stay relevant. Do those goals sound familiar? If your association is like most others, you are striving for all of this, but getting there can feel like an uphill battle.
MatrixMaxx, a high-tech CRM hand-crafted for associations and non-profits, is on a mission to help organizations better manage data and understand membership trends to achieve all of these goals, and more.
Join us on Wednesday, June 22nd as we walk you through several case studies of how prominent associations are thriving and growing by making use of MatrixMaxx's rich features and modules to create amazing experiences for their members.

Register Now