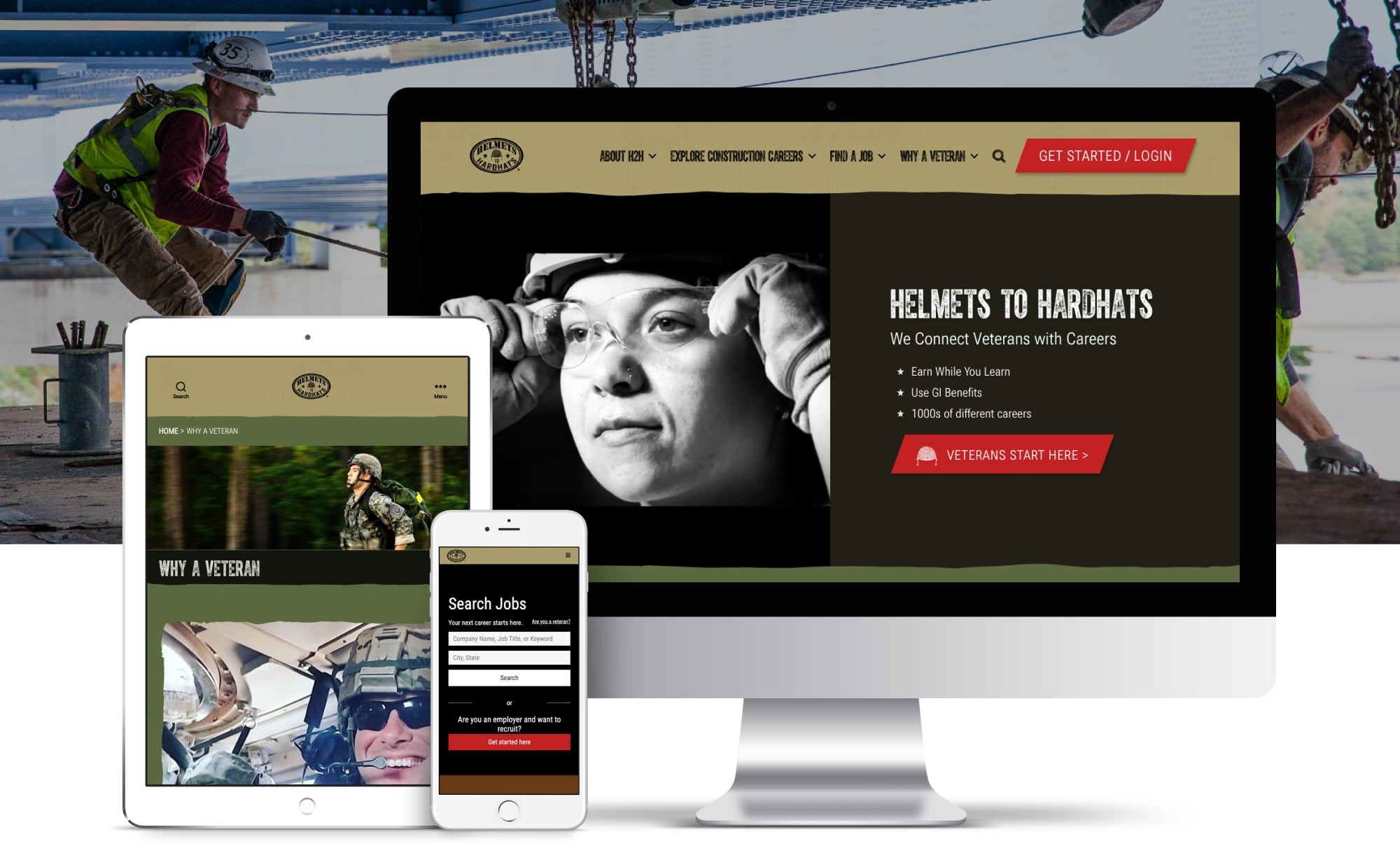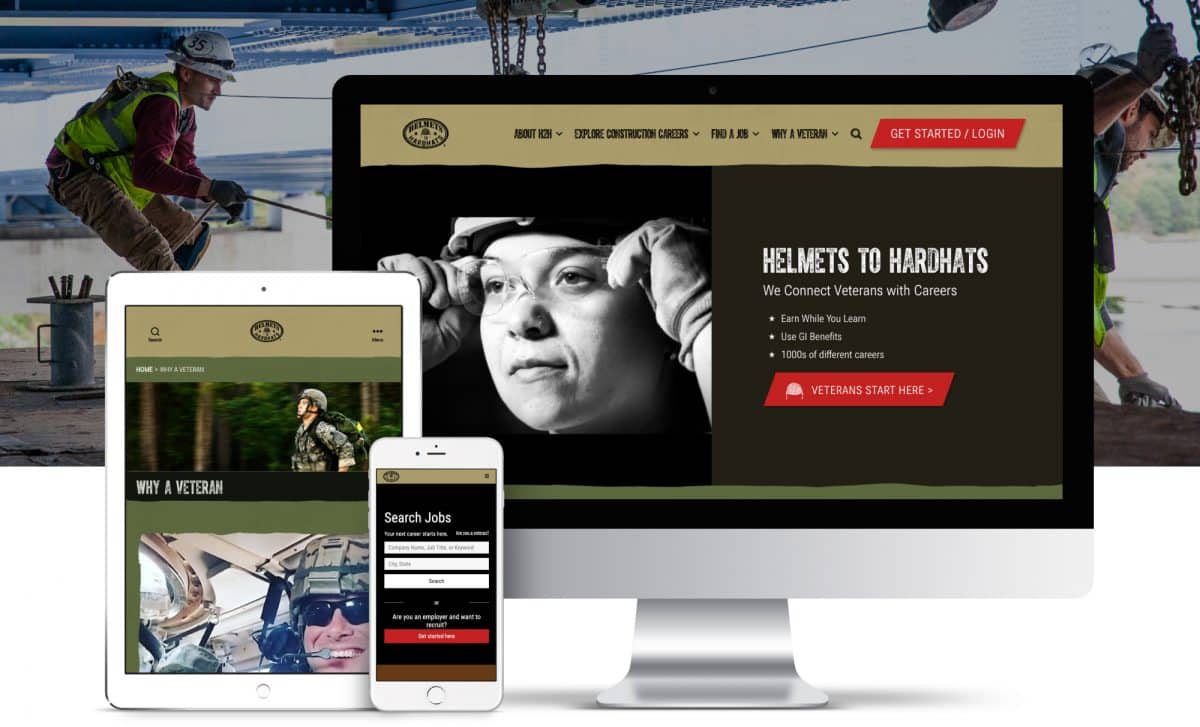 Helmets to Hardhats Digital Transformation
Helmets to Hardhats Digital Transformation
Transition from the military to civilian life can be tough. The military provides a deep sense of purpose, belonging, and pride in work and life that can be difficult to find in the civilian world.
Helmets to Hardhats (H2H) helps transitioning military, reservists, and veterans find meaningful and long-lasting careers in the union construction trades. H2H introduces veterans to the different building trades, helps them match up their skills and experiences to different crafts, coaches them on how to find the right career, and then helps them navigate apprentice programs and jobs. Whenever a veteran successfully lands a job in the building trades, that is known as a Known Successful Transition or KST — H2H's ultimate goal and metric.
While H2H has a wide and strong base of partners and support – labor organizations, construction trade associations, state and federal programs, and individual employers – they were struggling to increase KSTs. Their recruiting tools and systems were outdated and were failing them.
Helmets to Hardhats turned to Matrix Group because of our deep knowledge of the building trades, our reputation for creating beautiful and effective websites and databases, and our experience helping associations and nonprofits increase membership and engagement.
CLIENT
Helmets to Hardhats
CONTENT MANAGEMENT SYSTEM
WordPress
SERVICES
User Experience
Web Design
Development
Search Engine Optimization
Content Development
Integration
CRM Consulting
Job Platform Selection and Integration
The Challenge
When H2H met with Matrix Group, it was to discuss a website redesign and jobs database. The website wasn't inspiring, was hard to navigate, and difficult to update. The custom-built jobs database was running old versions of programs and badly needed updating. Also, the user flows between the website and jobs database were full of dead ends, leading to high abandon rates.
H2H needed a new site that would better:
Introduce veterans to the exciting opportunities in the building trades.
Engage employers, training centers, and apprentices to enter their openings into the H2H database.
Explain how to get started and make this process easy and desirable.
Help veterans figure out which professions interest them and apply.
Increase KSTs, increase KSTs, increase KSTs.
As we set to work redesigning the website, it became clear early in the process that a website redesign alone was not going to accomplish H2H's goals. H2H needed a full-featured CRM to help the national office and its regional staff manage relationships with job seekers, training centers, and employers.
We also determined that developing a jobs database from scratch was not in H2H's best interest because speed was important (custom development usually takes much longer than integrating a third party product), and there are many excellent jobs databases in the marketplace that could be implemented and integrated with the H2H website.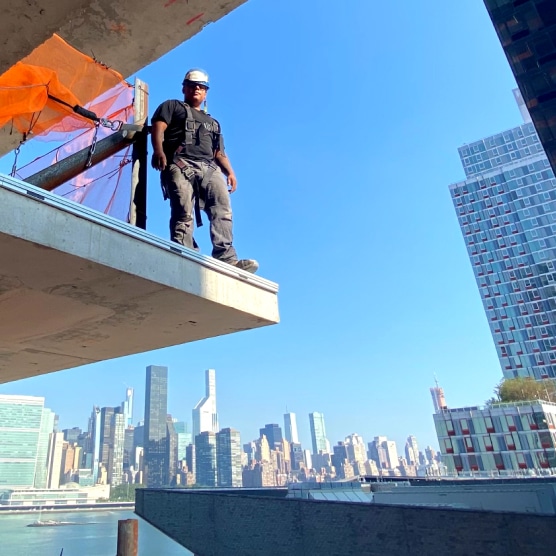 The Solution
The redesign project became a complete transformation of the H2H digital system. Matrix Group worked with the Helmets to Hardhats team on:
Software Selection – We documented the requirements for the jobs database and CRM, researched solutions, scheduled demonstrations, and helped H2H select HubSpot as their new CRM and Job Path as the new jobs database.
User Journey Mapping – We participated in "think tanks" with veterans, training centers and employers to understand their needs, requirements and journeys with H2H.
Website Redesign – The website was overhauled with new branding, more imagery and videos, and intentional flows between the website and the jobs database. The new website is powered by WordPress; H2H staff can now easily update any part of the website.
Copywriting and SEO – We rewrote the descriptions of the different crafts in the building trades to make them more appealing, selected imagery, and edited content for search engine optimization.
Integration – We served as the integrator for the project, integrating WordPress, HubSpot and Job Path. Our work included mapping fields, data migration from the old jobs database to Job Path, and assisting with the integration between Job Path and Hubspot for veteran tracking.
Marketing Automation – We developed and implemented email nurture campaigns for prospective job seekers and active job seekers to assist with recruitment and cultivation efforts.
Training – Matrix Group staff have trained H2H staff on all aspects of their new systems, including updating the website, using HubSpot to track veteran leads, and managing relationships with veterans, training centers and employers.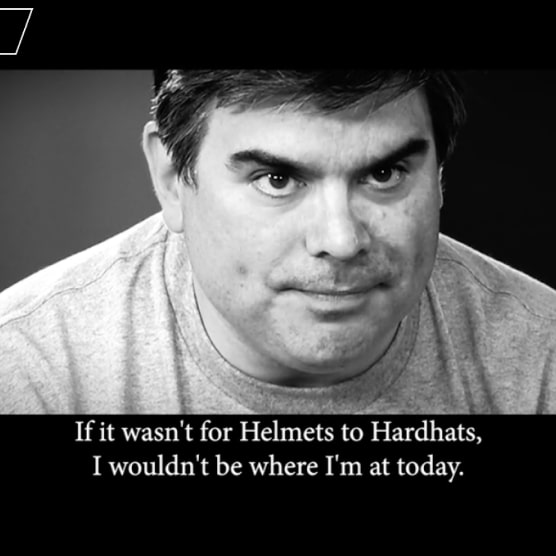 The Result
While it's too early to report on KSTs (the website launched in February 2023), the project is already deemed a success.
The project has allowed H2H to reaffirm its relationships with the various building trades training centers and unions.
WordPress is allowing staff to keep the website updated with content and imagery.
HubSpot is giving H2H better tracking and analytics about their veteran leads, visits with on base coordinators and training centers, and attendance at career fairs and other events.
Automated email nurture campaigns through HubSpot are allowing H2H to better cultivate transitioning veterans.
The new website, better positioning in Google, and the Job Path database have dramatically increased the number of veterans in the H2H candidate database.
H2H Regional Managers are able to keep better track of more veterans, over a longer period of time, without getting overwhelmed.
We look forward to seeing H2H see a dramatic increase in their KSTs this year and in years to come.
"We are overly pleased with the new website redesign project lead by Matrix Group. Joanna Pineda, CEO of Matrix, was extremely helpful and knew exactly what we needed. She put her staff on the job and they exceeded our expectations. Thank you, Matrix Group, for allowing our website to become more user friendly and accessible on the front AND back end for our team to make necessary edits and changes. Now we can continue our mission of transitioning military, reservists, and veterans out of the service and into long-lasting careers in the union construction careers!"
— Martin Helms, Executive Director, Helmets to Hardhats