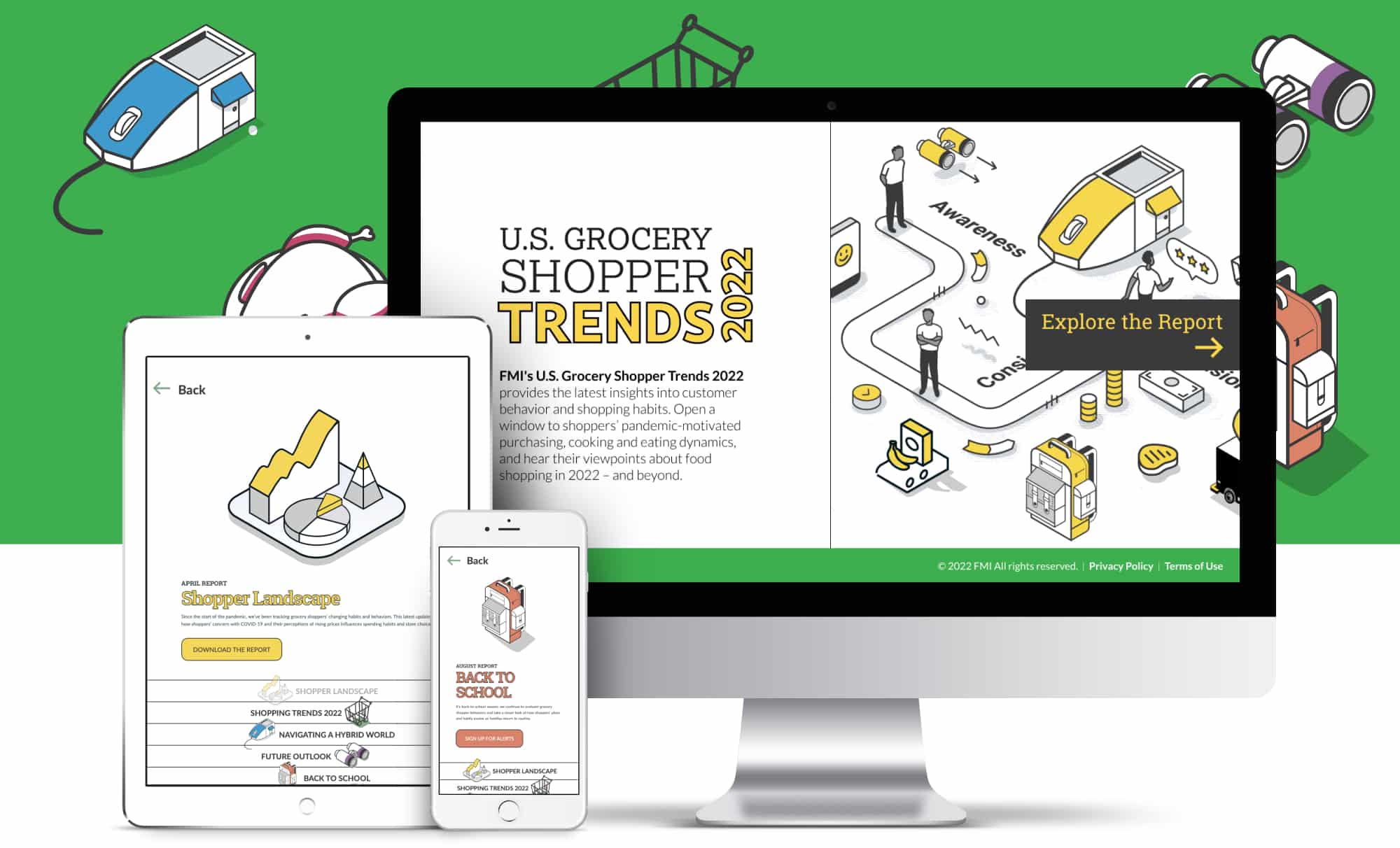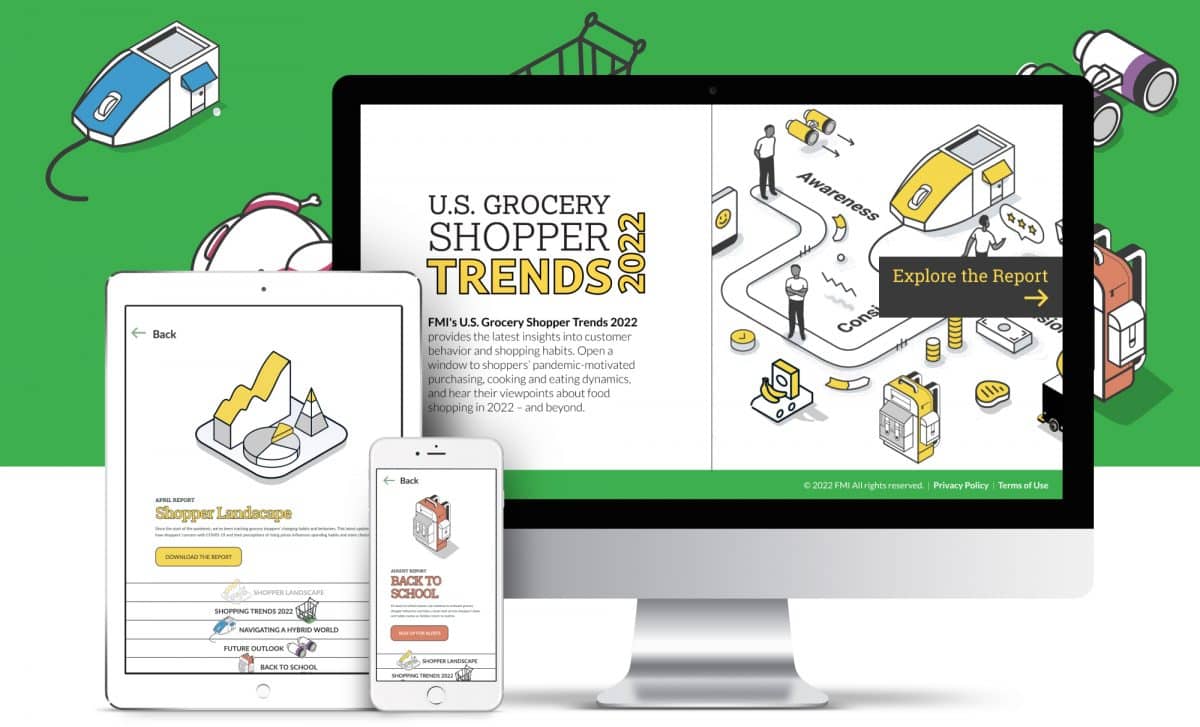 FMI Food Shopper Trends Microsite
FMI U.S. Grocery Shopper Trends Report
It will surely come as no surprise that there were big changes in shopping behaviors and habits over the past years, due to the COVID-19 pandemic. While FMI's annual U.S. Grocery Shopper Trends report is always highly sought-after year after year for its great insights and predictions for the future, the pandemic caused massive shifts in grocery shopper trends, making this report even more coveted this year. The FMI 2021 report, developed in partnership with the Hartman Group, offers a window into consumers' habits, and explores how the focus on "being well" has translated into how consumers' shop, cook and eat.
To showcase and promote this eye-opening report, FMI turned to their long-time digital partner, Matrix Group, to help design and develop a campaign website.
CLIENT
FMI – The Food Industry Association
CONTENT MANAGEMENT SYSTEM
Sitefinity
SERVICES
Web Design
Development
Search Engine Optimization
Hosting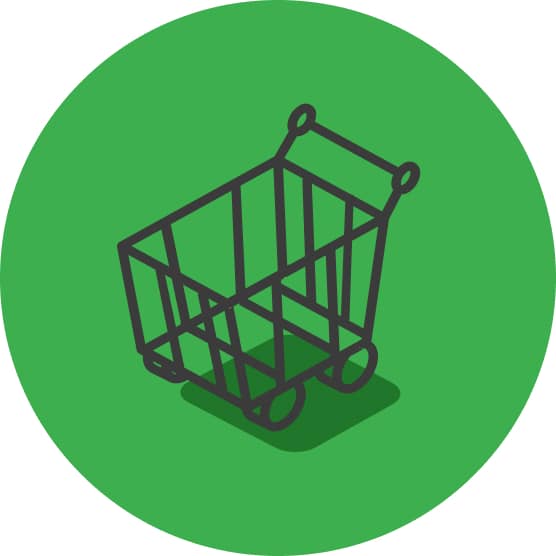 The Challenge
Similar to how the pandemic fundamentally changed shopping habits, FMI had to change the way they traditionally collected the data for this report. In the past, FMI would conduct in-person interviews and home visits. This year, FMI recruited a group of interview subjects who chronicled their shopping and buying habits via recorded videos and journal entries. Through this process, FMI amassed a collection of anecdotal video vignettes of real people talking about their experiences in their own words. FMI wanted to find a way to use these videos to bring a new and exciting personal element to the report and campaign.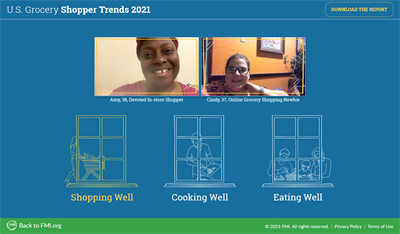 The Solution
The 2021 U.S. Grocery Shopper Trends report website:
Showcases FMI's rich research, with beautiful branding and clear calls-to-action.

Features a collection of video vignettes, providing a window into the research findings.

Is built in the Sitefinity content management system, giving staff the ability to easily maintain the website.
"Grocery shopping in the U.S. has fundamentally changed in the last year, so we wanted to humanize the data and offer users a peek into the minds of grocery shoppers. In a short timeline, Matrix Group was able to bring the research insights to life with an engaging design and user experience that serves as a focal point of our campaign."
— Heather Garlich, FMI Senior Vice President of Communications, Marketing & Consumer/Community Affairs