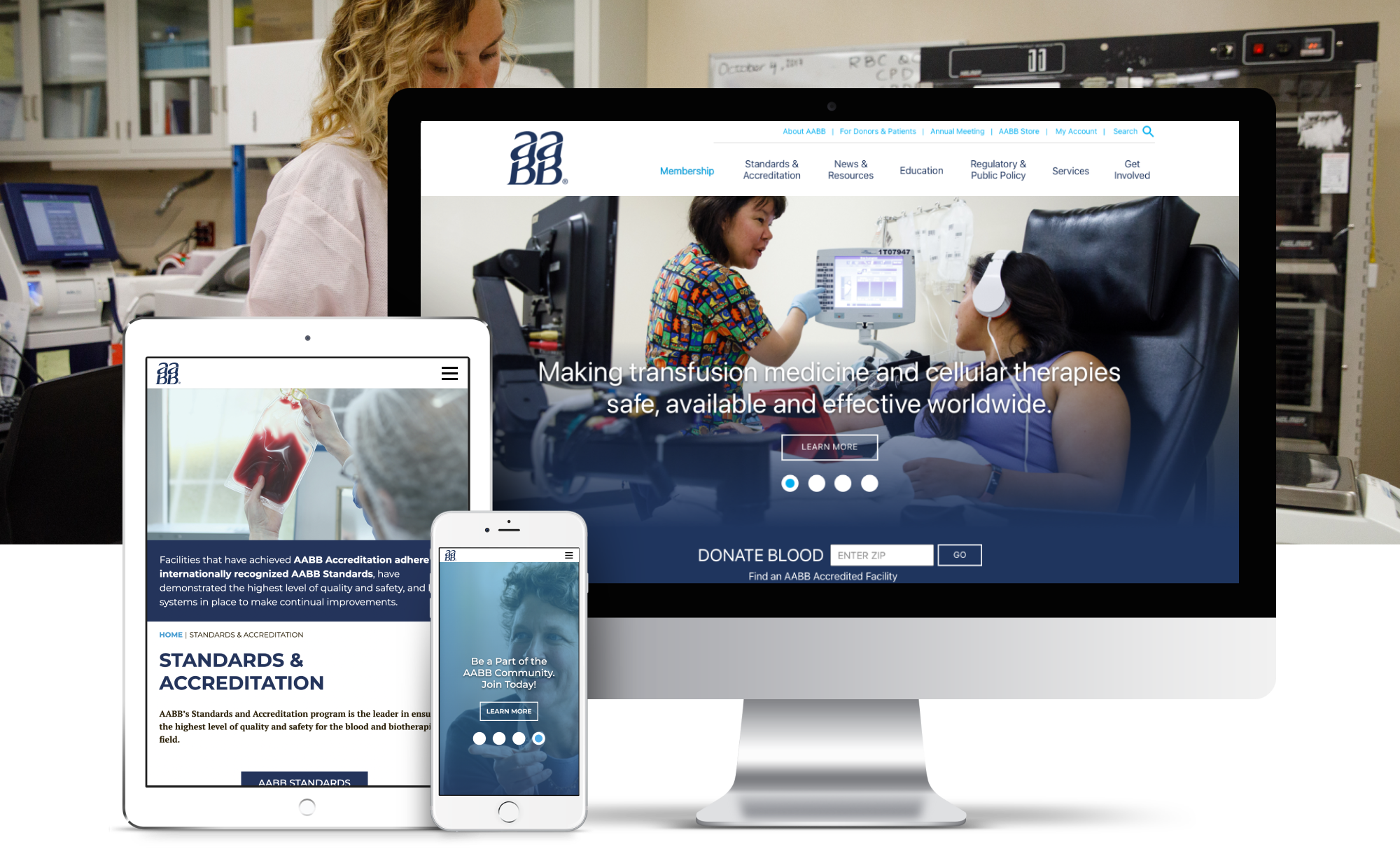 AABB Website Redesign
AABB Website Redesign
Blood saves lives. No one knows this better than AABB and their members, the individuals and institutions involved in the fields of transfusion medicine and biotherapies. AABB has a big mission: to improve lives by making transfusion medicine and biotherapies safe, available, and effective worldwide through the development and delivery of standards, accreditation and educational programs that focus on optimizing patient and donor care and safety.
Striving to be the go-to for news, cutting-edge research, certification, accreditation, industry advocacy efforts, and public education and resources for transfusion medicine and biotherapies, AABB's website is a critical component to the association, and the field's, success. Its lifeblood. Yet, AABB's website was dated, hard to navigate, difficult for staff to update, and their messaging didn't appropriately capture and represent the shifting focus and goals of the organization. A rebrand and website redesign was imperative to meet AABB's mission, vision, and goals.
CLIENT
Association for the Advancement of Blood & Biotherapies (AABB)
CONTENT MANAGEMENT SYSTEM
WordPress
SERVICES
User Experience
Web Design
Development
Search Engine Optimization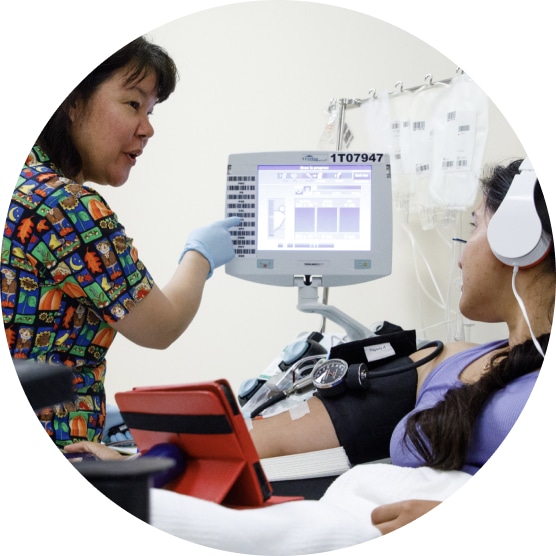 The Challenge
Transfusion medicine and biotherapies are rapidly growing areas of medicine. With member's needs evolving quickly, AABB realized that their website wasn't accurately portraying the mission, vision, and focus of the organization. To succeed into the future, AABB needed to cater more clearly to a wide variety of stakeholders under one succinct mission, while offering a depth and breadth of tools, resources, and research to each of those unique audiences. Not an easy task!
To make this happen, AABB knew that they needed a true and trusted partner to not only help them align their digital presence with their renewed focus, but one that could help them develop thoughtful, seamless journeys for their diverse and specialized audiences across their disjointed systems.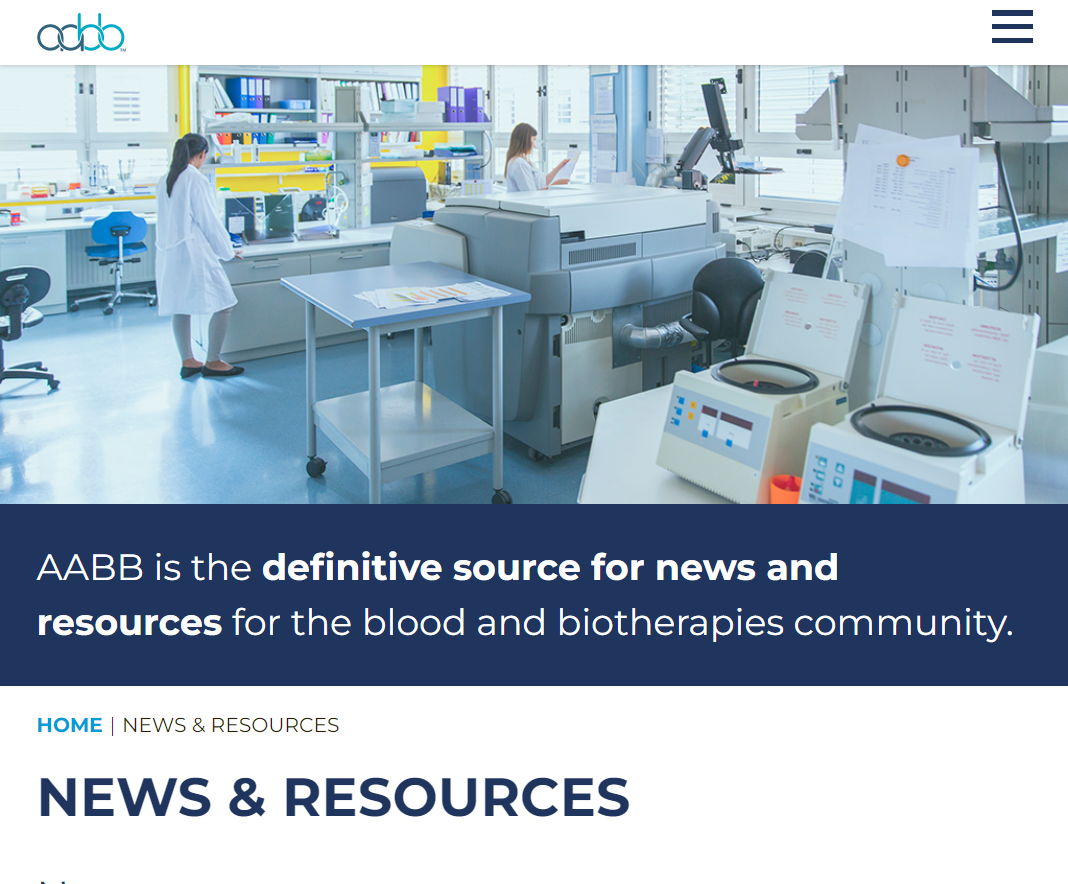 The Solution
AABB turned to Matrix Group to bring their new digital presence to life, because of their trusted reputation for creating intentional, amazing journeys, especially across complex systems and integrations. Matrix Group and AABB worked together to:
Bring their renewed brand to life.

We reimagined the website from the ground up, with a focus on increasing awareness of and participation in membership, certification, accreditation. 

Review and revitalize content

, to more accurately and clearly portray the organization's mission, vision, and goals both visually and in prose, and address their widened audiences

Create a comprehensive integration strategy that makes journeys across AABB's many systems seamless

, including Personify, Armature, Higher Logic, Wiley, Dovel, and more. 

Make AABB's wealth of resources easier than ever to find and access, through a

search that indexes all of AABB's digital properties

.

Develop a news feed to provide AABB members with a one-stop for the latest news

, cutting-edge research, and important information from regulators.

Implement a new, user-friendly content management system, Sitefinity

, that enables staff to more nimbly respond to shifting needs in the rapidly progressing field.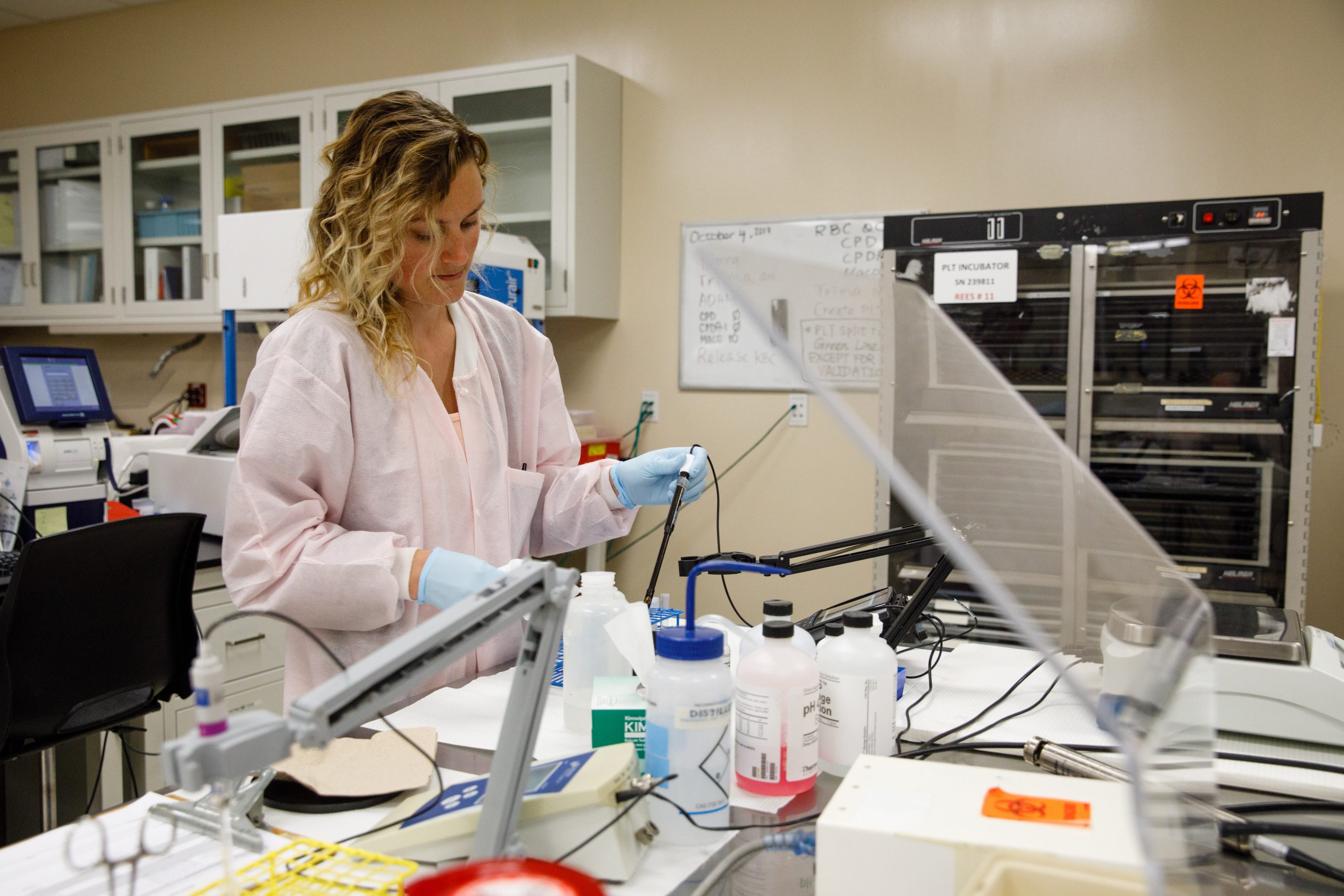 The Result
AABB and their members are thriving.
AABB has been able to shift their time, energy, and focus to what really matters – achieving their goals of improving care and improving lives – instead of worrying about clarifying their messaging, wrestling with outdated systems, and fielding requests from members. 
Members now spend less time lost and searching on the AABB website, and more time saving lives.