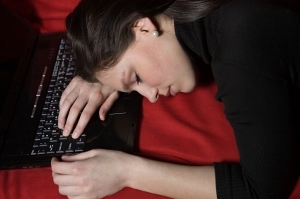 I called a friend last Sunday to say hello and her husband said she was deep in Facebook, and had been for several hours. Several hours! This is a woman who holds a challenging job, has an 18-month old, and even has hobbies on the side. Facebook for several hours? And I know she's not alone.
Facebook says that it has 250 million users, of which 120 million login once a day, and spend 5 billion minutes doing "stuff."  Just what what are we all doing on Facebook and why is it so addictive? Here are my thoughts:
It's really fun to catch up with a lot of people, all day long, quickly. I have 162 friends on Facebook and I know that's low compared with most of my staff.  I check Facebook twice a day and I love reading the updates from friends and companies I'm a fan of.
It's a great tool for sharing photos and updates of our kids and home improvement projects. Let's face it, people with kids just love to spam their friends and family with photos of their kids.  I know I do!
The quizzes are hilarious. In the past couple of weeks, I learned that I'm an ENFP (Meyers-Briggs quiz, but I think I'm really an ENTJ) and that the shoe that defines me is stripper heels.  You should see the photo of the super-high stripper heels that now graces my profile, as well as the comments from my friends. 🙂  I learn the most interesting things about my friends from these quizzes!
Like Delicious and StumbleUpon, I learn about great sites and articles from my network, stuff that I probably wouldn't find on my own, including links to cool bands, recipes, and news from around the world.
Lev Grossman from TIME Magazine says that Facebook is for old fogies and he might be right.  My nephew and niece seem to be abandoning the platform coz oldies like me are flocking to Facebook.  Dan Fletcher writes about teens dropping Facebook when their parents ask to friend them.  But for now, there are millions of us happily spending time on Facebook each day.
How about you?  Are you on Facebook?  How much time do you spend on it each day?  And what do you find addictive about it?