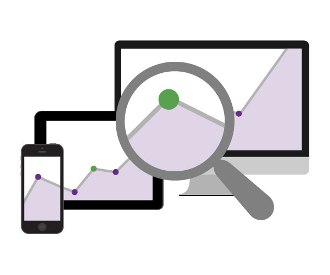 Much has been written about about Google Analytics (GA), which is now Universal Analytics. When you upgrade your account to Universal Analytics, a whole new world of reporting becomes available, including enhanced e-commerce reports, a more flexible tracking code that lets you track visitors across their devices (e.g., when people visit your website on a laptop, tablet and phone, as long as they are logged in, you can see session info), and a greater ability to filter and exclude criteria.
But what I'm most excited about are Custom Dimensions. Custom Dimensions let you send custom data to GA. For example, some of my association clients are now sending the following to Google Analytics: member type, member status, special access levels, size of company, and special interests. Why is this valuable?
Previously, GA was great mainly for analyzing WHAT people were doing on your website. We created endless reports about what search terms are referring traffic, the flows through the site, top pages being visited, top downloads, top abandons, etc. But with Custom Dimensions, you can now see, for example, what percentage of overall traffic is coming from members, traffic to meetings pages by meeting type, downloads by member type, whether or not Board and committee members are visiting your website, etc. While Google's custom variables feature allowed similar functionality, Universal Analytics will allow businesses to leverage this data across devices, making it more meaningful and accurate.
With Custom Dimensions, we now have more insight into WHO is visiting a website. Before you get too excited, remember that Google's terms of service specifically disallows tracking that is personally identifiable. Which means an organization *could* set a tracking ID that is user-specific but that would violate Google's terms of service. Instead, Google is giving us better tools to see which categories of people are visiting which pages and completing transactions.
If you have some type of Customer Relationship Management (CRM) system or Association Managment System (AMS), you'd probably benefit from sending custom dimensions to Google. You'll need help from your web developer since this data is in your membership database and must be sent to Google via a custom cookie. One last tip: this coding must be very precise and very clean. Extra spaces will cause the reporting to fail. Once in place, however, this code works flawlessly.
Good luck finding new insights from your Google Analytics data!