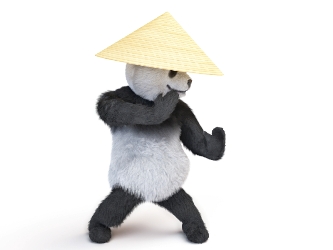 A couple of months ago, I was on YouTube, and I came across a trailer for the upcoming "Kung Fu Panda 3". The opening lines are by Master Shifu, who says, "Po, if you only do what you can do, you'll never be more than you are."
I have always been a "Kung Fu Panda" fan, but I was blown away by this line. I'll repeat it: If you only do what you CAN do, you'll never be more than you are.
What the heck does this mean?
Well, it's performance review time at Matrix Group and I'm Chief Cheerleader for this process. Only we call our process Performance Management and it's more a conversation between staff and manager about the kind of year the staff person wants to have, their hopes and dreams, the experiences and skills they hope to achieve, and the person they want to become in the next year, in the next five years.
In "Kung Fu Panda 3", Master Shifu tells Po it's now Po's turn to be the master and the teacher. Po basically says, "No way, what do I know about teaching and mastering chi?" And that's when Master Shifu tells him to be more than he is.
As managers and leaders, isn't that ultimately our job – to help our staff become more than they are? To be honest, I see some less-than-inspiring goal sheets for the coming year. And that's not good enough. If my staff aren't reaching for a stretch year, they will become obsolete in a couple of years, and the same will happen to Matrix Group. So I've asked my managers to make sure each production staff person has goals related to learning new languages/frameworks/platforms, beefing up their front-end skills, and building mobile apps.
If we only do what we can do, we'll never explore new content management systems, platforms and frameworks; we'll only bid on projects we can comfortably do; and we'll never explore the brave, new world of mobile, virtual reality and wearables.
If you only do what you CAN do, you'll never be more than you are. Love this.