I'm part of the Mission Matters author network and they've been hosting discussions about different business topics on Twitter Spaces. What is Twitter Spaces?
Twitter Spaces are live, audio-only conversations that happen in Twitter. Twitter Spaces is a direct competitor to Clubhouse, which was the first tech firm to offer audio-only discussions back in April 2020. Here's how it works:
Any individual or organization with at least 600 followers can host a Twitter Space discussion.
All Spaces are public, but the host can designate who can speak.
Individuals can be invited as speakers and attendees can be promoted to the role of speaker.
Hosts and speakers must use the Twitter app on their mobile phone to participate in the discussion. People who simply want to listen can do so from desktop.
Hosts, speakers and attendees can tweet out the Space so others can join.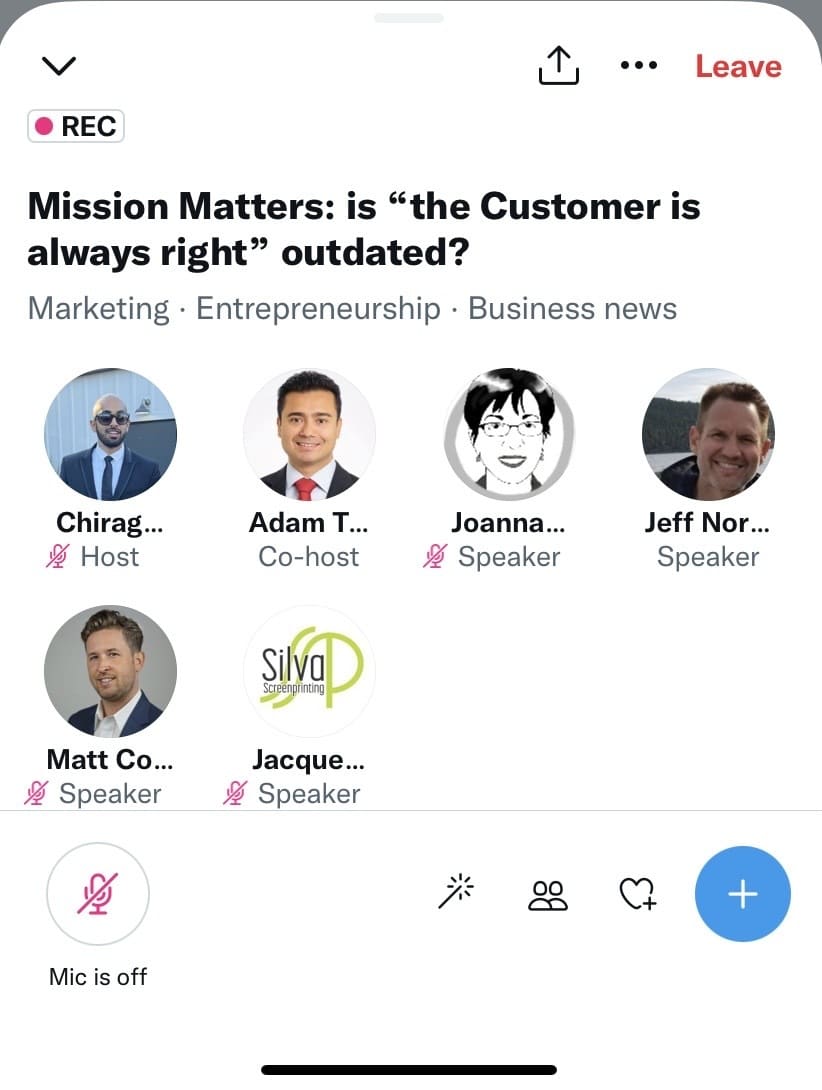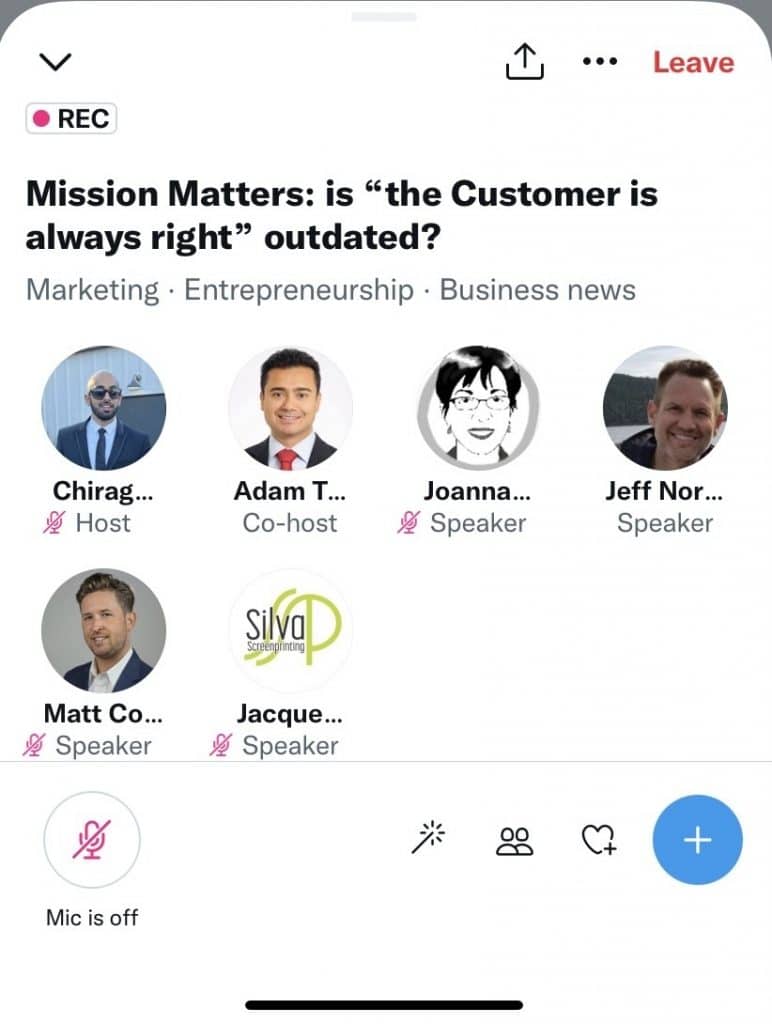 When I first heard of Clubhouse and then Twitter Spaces, my first reaction was, "Oh great, another network. But why audio only when video is THE thing?" But as both services got going AND as I joined more of these audio-only conversations, I realized that audio has its own power. I can see organizations hosting discussions on Twitter Spaces to:
Discuss a hot, trending topic.
Encourage deeper and ongoing conversations about specific topics.
Engage members and customers who may be reluctant to get on a video call (yes, you can always turn off your camera, but some people will be on video and then it gets awkward).
So how do you get started with Twitter Spaces? This blog post is not meant to be a full-on tutorial or guide, but here are the basics: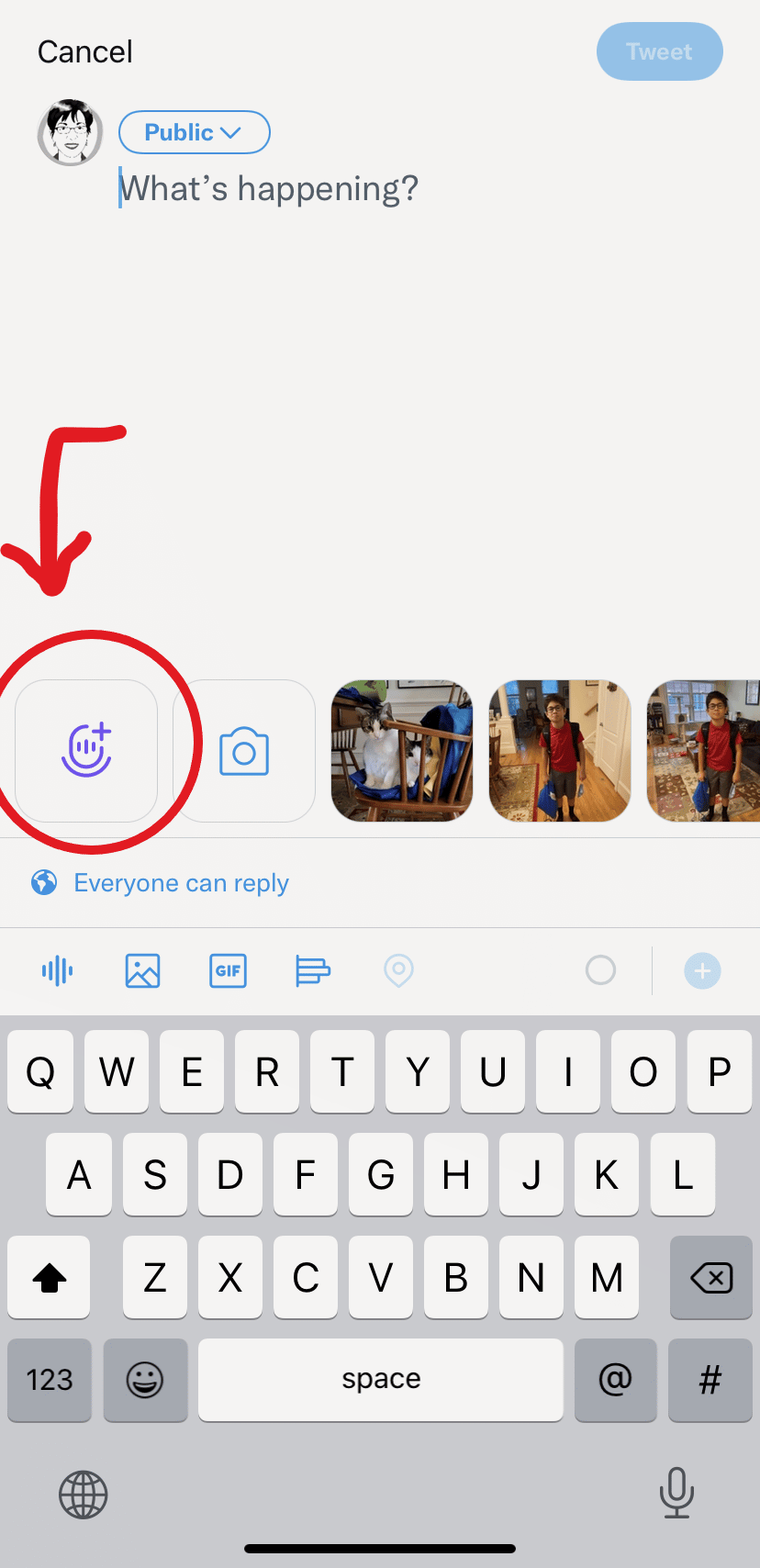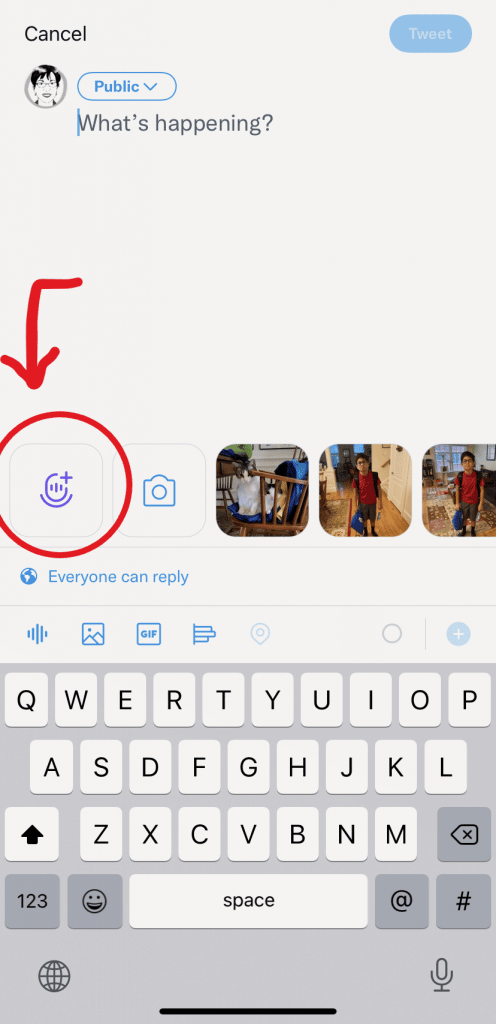 Decide which account (individual or organization) should host your Twitter Spaces.
To start or schedule a Twitter Space, on the Twitter mobile app, click the + to start a new Tweet, then, in the left corner, click on the Spaces icon.
Name your Space, and then start it immediately, or schedule it. Personally, I like to schedule things in advance.
You can also record the conversation.
Once your Space is created or scheduled, Twitter will give you a Share link. Don't forget to add topics so people can find your Space.
Invite speakers with a calendar invite. Be sure to include the Share link and remind them that they must use the Twitter mobile app to participate as a speaker.
During the actual Space, remember that you can't see anyone, so as host, you'll probably need to call on people or otherwise assign an order of speaking.
As with video calls, remind speakers to go on mute when they're not speaking so that their backgrounds and side conversations don't interfere with the discussion.
Twitter will notify your followers that you have a Space live, but as with anything else, best to use other means to promote your Space event.
I have participated in, and listened to, many Spaces over the past few months. I love them because I can be mobile while listening. I can be making dinner, feeding the cats, or even checking my email. I love the variety of topics. And I love how accessible these Spaces are.
I haven't actually hosted a Twitter Space yet, but maybe soon! How about you? Are you ready to host a Twitter Space event?