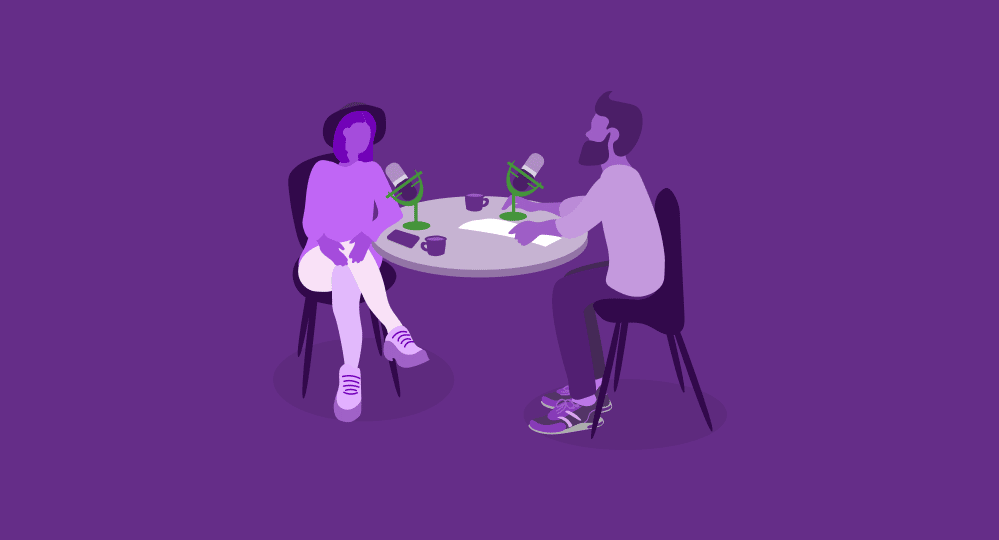 Webinar: Should My Association Start a Podcast?
Time:
2:00 PM - 3:00 PM

(EST)
EARN 1 CAE CREDIT
Considering starting a podcast, but not sure if it's right for your organization or how to even start? While podcasting is one of the fastest growing forms of communications and has unique and unrivaled engagement power, there's a lot to consider: Is it right for your audience? How would it be produced? What would it take to be successful, and what does success even look like? Is it worth the time and effort? 
Join us for a lively discussion on Thursday, January 19th as we break down all of the WHYs, WHATs, and HOWs of podcasting to help you determine if it's right for your organization.
Podcast hosts/fanatics Matrix Group CEO Joanna Pineda, Association Briefings Founder & CEO Colby Horton, and Association Briefings CBDO Frank Humada will discuss:
Why and when you should consider launching a podcast

The top things you need to consider for podcast success

How to choose a topic and format

The magic behind the mic – what it takes to produce an episode

How to launch the podcast and best practices for ongoing promotion

How to build a content schedule and source great guests

Ways to monetize your podcast to bring in more Non-Dues Revenue

Triumphs and pitfalls from their own personal journeys in podcasting
We'll save some time at the end for open Q&A, so come with your burning questions! 
Register Now >>>
About the Presenters
As CEO and Chief Troublemaker of Matrix Group, Joanna Pineda helps her clients increase membership, retain and engage members with compelling member offerings, reach new audiences with a clear brand, and streamline back office operations with awesome integrations.

Joanna's staff and clients call her Chief Troublemaker because she likes to think outside the box, question reality, and ask the hard questions so stuff gets done. Her mantra: Make it up, make it happen.

Colby Horton, Founder & CEO of Association Briefings, is a digital publishing veteran with 20 years of experience in the association space. He's a journalist turned marketer and understands the importance of good, strategic content and its place within an association-centric marketing funnel. He founded Association Briefings in 2020 as the association community was forced to find new, cost-effective ways to market and communicate to members and the industries they served. Today, he guides the company's overall strategic, editorial, and technical direction and brings freshness and clarity to an industry of products and services where commercialization has often outweighed quality and engagement.

As a leader in relationship management, Frank Humada, Chief Business Development Office of Association Briefings, has devoted 14 years of his professional career to understanding the association space and the challenges within the community. Focused on providing association publishing solutions and driving non-dues revenue, he's formed deep relationships with hundreds of association executives and their teams. As a key member of the Association Briefings executive team, he is responsible for not only growing the company's association partnerships through acquisition and ongoing nurturing, but also forming strategic partnerships with like-minded companies in the industry.
Register Now