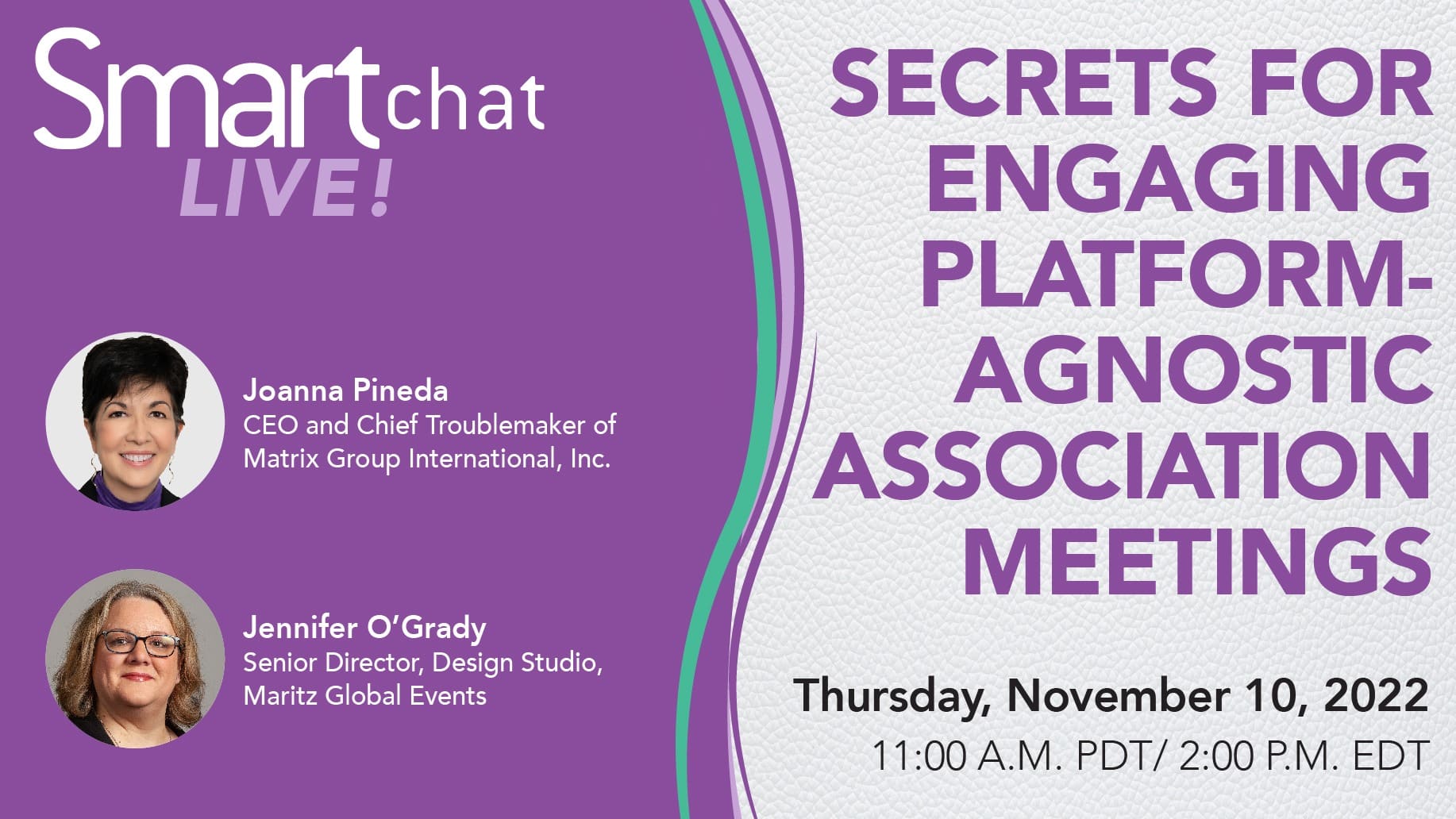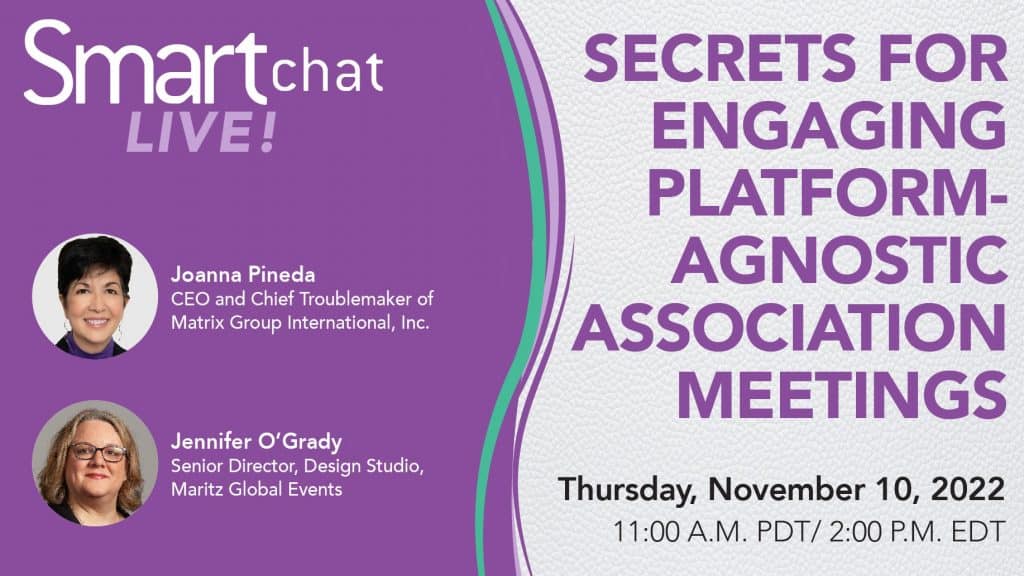 Webinar: Secrets for Engaging Platform-agnostic Association Meetings
Want the secrets for creating more engaging association meetings and events?
Don't miss the
Smart Meetings
Smart Chat Live! webinar on Thursday, November 10th at 2pm ET where Matrix Group CEO Joanna Pineda and Maritz Events Senior Director Jennifer O'Grady will share what is working today in-person and on virtual and hybrid platforms for bringing association communities together in meaningful ways.
You will learn:
How to pick the topics people care about and go deeper in the discussion
Tricks for getting everyone to speak up
How to find alternate venues to fit the group dynamic
How to use technology to enhance marketing and execution of the event
About the Presenters
Joanna Pineda is CEO and Chief Troublemaker of Matrix Group International, Inc., a digital agency that works primarily with associations and nonprofits to help them increase membership and generate revenue. They do it by identifying each client's most important customer and member journeys and making them amazing. Their portfolio is web, mobile, social, and virtual/hybrid meetings. Joanna is an author, keynote speaker, blogger, and podcaster. Joanna's staff and clients call her Chief Troublemaker because she likes to ask a lot of questions, think outside the box, question reality, and ask the hard questions so stuff gets done. She is passionate about the user experience, aka the member or customer journeys.

Jennifer O'Grady is an industry veteran with over two decades of event operations and project management experience. Jennifer is as at home facilitating strategic design engagements in a corporate boardroom, as she is rolling up her sleeves on-site to perfect an event experience. With a philosophical approach firmly rooted in leading with empathy and acumen for experience design, her work consistently delivers against business objectives while keeping her finger on the pulse of the experience. Jennifer's superpower is her authenticity and ability to quickly connect with her audience. A maven for collaboration, she celebrates an inclusive process that engages, empowers, and ensures the buy-in of diverse stakeholder groups.