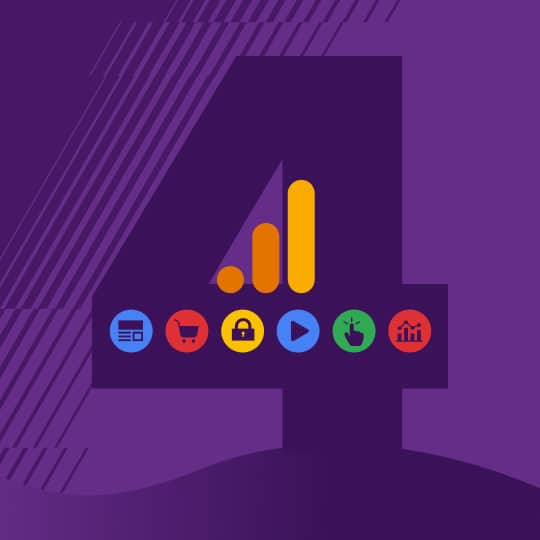 The New Age of Analytics: How to Successfully Transition to GA4
Time:
1:00 PM - 2:00 PM

(EDT)
Google Analytics is the Holy Grail for many organizations, giving them the data they need to make more informed and strategic business decisions. But big changes are coming in just a couple of months with the forced switch to Google Analytics 4 (GA4), which turns Google Analytics as we know it, on its head.
Looking for a primer on the new model? Not sure how to migrate or build your key reports in the new interface? Wondering if it's even possible to track the same data and key metrics in the same way? (Spoiler alert: it's not, or at least not exactly.)
Join us for an action-packed hour on Wednesday, May 17th at 1pm Eastern when we'll take you on a deep dive into the new version of Google Analytics, GA4. 
During this webinar we will:
Introduce you to GA4 and show you how to navigate the new GA4 interface

Walk you through the questions you should ask to identify your organization's key metrics and how to track them in GA4

Share our recommendations for the top reports associations should build in GA4 and how to do it

Show you how to track and report on your most important member journeys in GA4

Help you identify the many other places you collect analytics, and how to connect the dots
We'll also save some time at the end for you to ask our resident GA4 experts all of your burning questions about the new data model and interface. 
BTW, if your organization has not yet made the switch to GA4, please do it now or be in touch with us so we can do it for you! Universal Analytics will stop collecting data in July 2023 and at some point in the near future, all the Universal Analytics data will disappear from your Google dashboard.
REGISTER NOW! 👉👉
Looking for more specific help with GA4 or analytics in general? Our team of experts is here for you! Get in touch – we'd love to chat. 
Register Now!