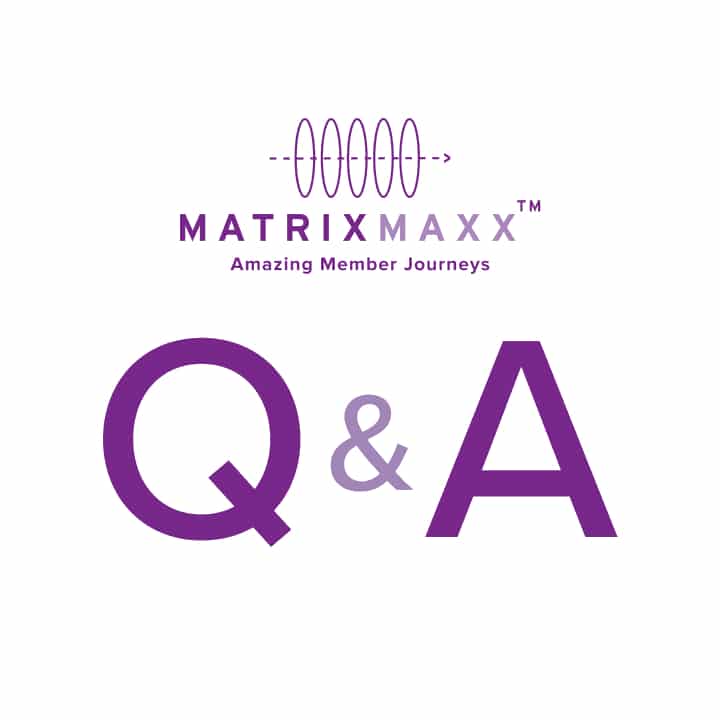 Have a few burning questions that'd you'd like to have answered about MatrixMaxx's features and modules? Join us for a FREE Q&A session on Wednesday, October 19th from 11am-12pm Eastern. Come prepared with questions, and MatrixMaxx Product Specialist Janna Marks will be happy to answer them and give you guidance on how to get the most out of your MatrixMaxx AMS implementation.
Remember, there is usually a cost associated with support calls after your first year, so this is a great opportunity to get that quick question answered!
Can't make it to the Q&A session? No worries! We'll be holding an hour-long live Q&A session once per month. Be sure to check our event calendar for future session dates.
(Note: if you have questions that are more complex or if your questions are unique to customizations within your implementation, we may need to schedule a private help support call, billed at our regular support center rate).