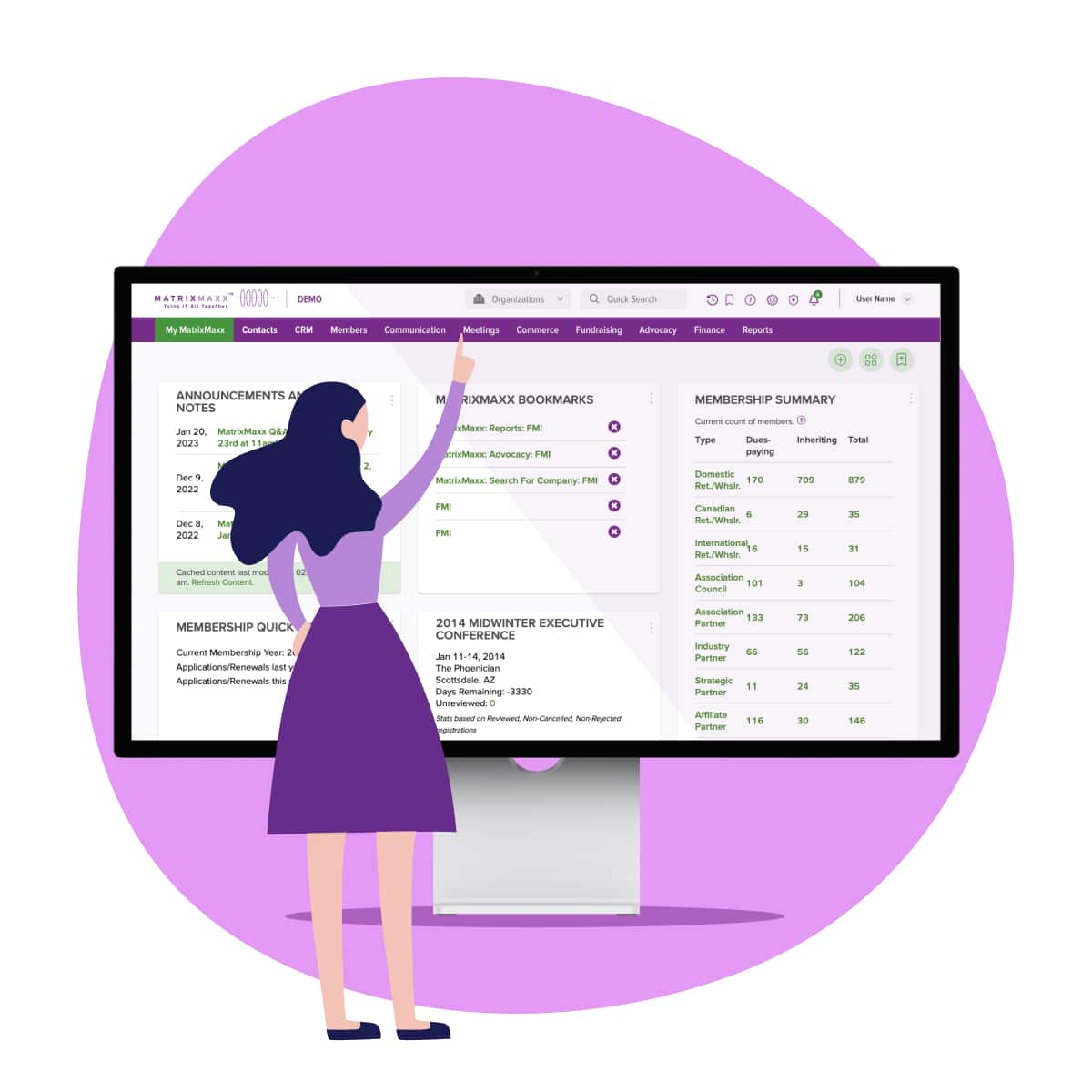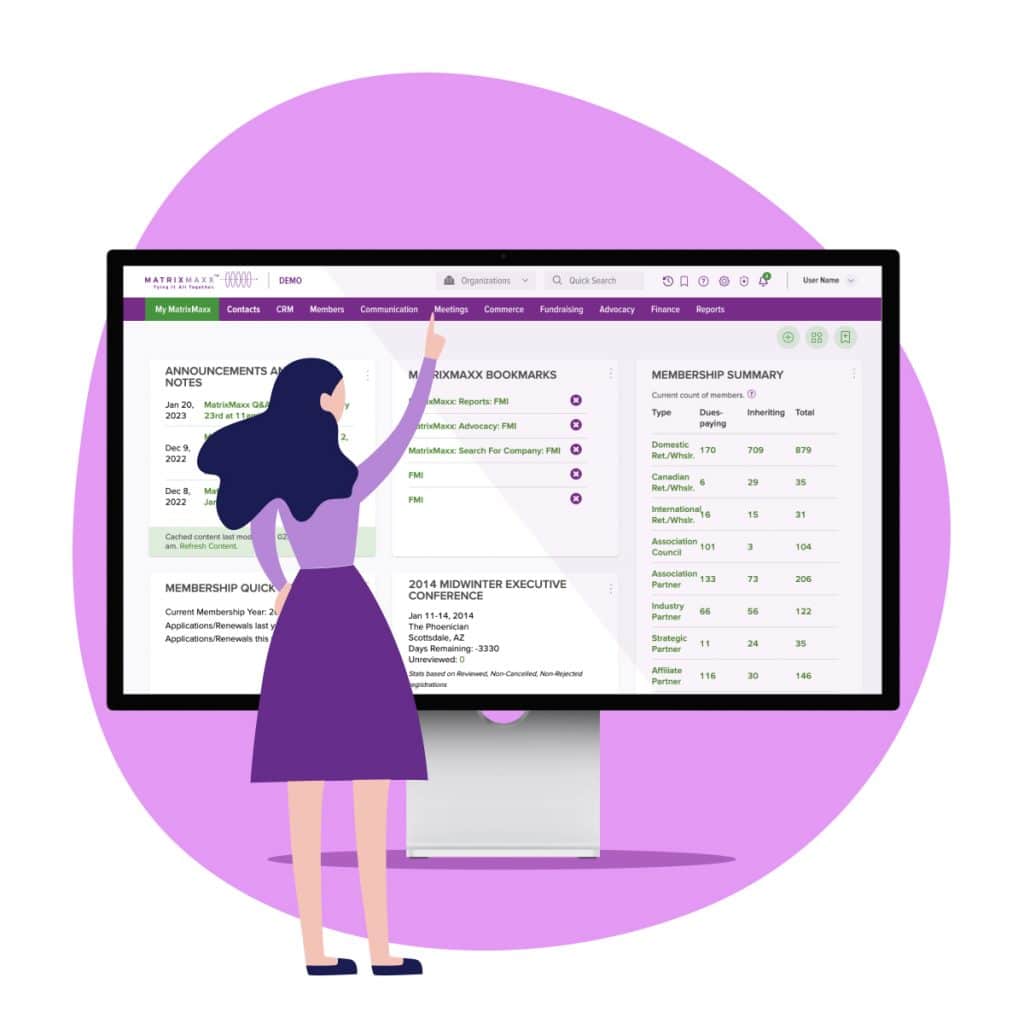 Time:
11:00 AM - 12:00 PM

(EST)
Determined to find and implement an association management software you actually love this year? Join us for a free, live demo of MatrixMaxx, Matrix Group's AMS product. 
While any AMS can give you membership, meeting, e-commerce, sponsorship, mailing list and exhibits modules, MatrixMaxx goes far beyond that, giving organizations insight into what their members are doing and NOT doing, presents trend information about membership renewals and meeting registrations with the push of a button, lets organizations quickly and easily visualize member demographic data, provides comprehensive reporting on member lifetime value, and much more.
It's no wonder our clients rave about it! Here are a few things they've had to say on ReviewMyAMS.com:
"MatrixMaxx is truly an AMS that works for all size associations and non-profits. If you want a partner you can really depend on and not just another vendor, then look no further than the team at Matrix Group International. Their commitment to the customer and doing things the right way is part of the company's culture, which you'll experience firsthand when you become a Matrix Group client."
"For a medium-sized trade association it is like having your cake and eating it too! Matrix Group is super-responsive and great to work with, and they have taken the time to learn our business inside and out. They are always working to add new features to the basic [MatrixMaxx] system and they will always take on a new technical challenge – and meet or exceed our expectations."
Want to see what all the hype is about first-hand? Join us on Thursday, November 16th at 11am Eastern. We're certain you'll love what you see! 
Register Now! >>>
Register Now