As you may well know, Google Analytics is a digital analytics service from Google that helps you track and analyze your website traffic. It is the most widely used analytics platform on the web, and most of us would be completely lost without it. It allows us to see where our site visitors are coming from, how they move about and interact with our site and content, what marketing efforts are working or not working, and so much more.
Essentially, Google Analytics is the Holy Grail for most organizations, giving them the data they need to make more informed and strategic business decisions.
What is Google Analytics 4?
Google Analytics 4, commonly referred to as GA4, is Google's 4th and newest version of their analytics platform. Pretty clever naming convention, huh?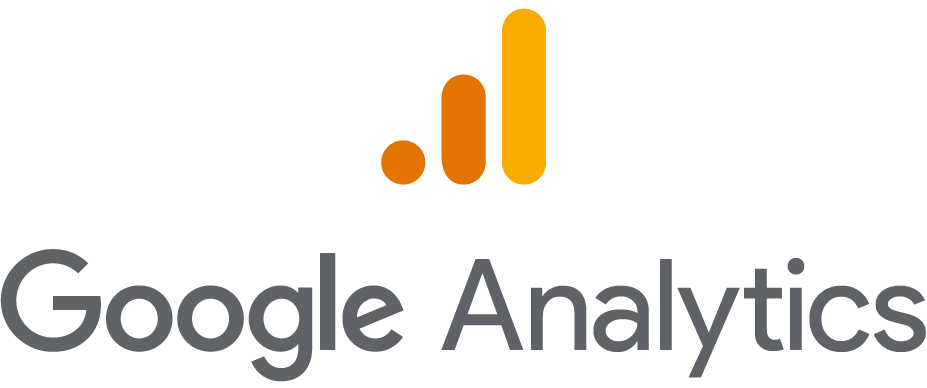 While GA4 is not technically new – it officially launched in October of 2020 – Google has continued development on the live product over the last 18 months. While there have been some bumps and bruises along the way for early adopters, this version is now ready for prime time. So ready, in fact, that Google has announced that they will deprecate Universal Analytics on July 1, 2023. This means, and this is really, really important, ALL of your analytics tracked under Universal Analytics will disappear in July 2023. Which means you'll only have data for comparison starting from when you converted to GA4.
How is Google Analytics 4 different from Universal Analytics?
GA4 has turned Google Analytics, as we know it, on its head. While we could write a short novel about all of the differences between Universal Analytics and GA4, here are the biggest changes you need to know about:
The Data Model
GA4 shifts the way that data is collected, putting the focus on tracking individual user journeys, so you can more easily glean data about how a user flows through and interacts with your web properties.
Universal Analytics was based on a sessions model. User interactions were grouped together based on a time-frame, or session. GA4 employs a very different approach to data collocation and data structure, focusing on users and events. Now, each user interaction is tracked as a standalone event under the events model. This means Google Analytics is better able to de-dupe users. Ultimately, GA4 wants you to focus on conversions, rather than traffic.
User Interface Changes
GA4 touts a simplified reporting interface with a goal of making it easier for users to spot trends and irregularities in data than was possible in Universal Analytics.
While we're all about the idea of this, we must warn you: the new interface has a steep learning curve. Since your data is now tracked differently, the reporting is different. The reports that you're used to viewing are now in different formats and different areas within your Google Analytics dashboard.
Enhanced Event Tracking (More Granular Reporting)
In Universal Analytics, Google Tag Manager was needed if you wanted to track specific user behavior within a given page on your website. Without Google Tag Manager, Universal Analytics would only tell you that someone viewed a particular page on your website, but wouldn't tell you if they clicked on a button, how far they scrolled, or clicked through a carousel, for example. You had to implement Google Tag Manager to collect the data about those specific events.
In GA4, events like file downloads, scroll depth, and external link clicks are now tracked natively. While you'll still need Google Tag Manager to track custom events specific to your organization and data collection needs, it's great to have more enhanced event tracking out of the box in GA4.
Finally, GA4 allows you to mix data from your apps and website. This happens through a single property and Google Analytics' data streams. So yay, now you can have comprehensive reporting of usage on your digital properties.
Should I upgrade from Universal Analytics to GA4?
Yes. Today. Why?
Because you'll have to, eventually. Google recently announced that they will deprecate Universal Analytics on July 1, 2023. Come July of next year, analytics in Universal Analytics will disappear, so if you want at least a year's worth of data, you need to upgrade now.
Because it will take time to redo your event tracking, update your Google Data Studio reports, and develop your new reports.
The more data you have in GA4, the better, even if you don't have all of the reports you need set up. You won't be able to move your data from UA to GA4, so you need to start collecting it in GA4 now!
How to Transition from Universal Analytics to GA4
Transitioning to GA4 could be as simple as updating the Google Analytics javascript code on your site. In fact, you can run both Google Analytics codes on your site at the same time, so that you have access to both reports. But really, transitioning alone won't be enough. Here are some other things you'll need to do:
Rebuild your custom Google Analytics reports or Google Data Studio reports, if you have them. Know that this can get a little complicated. If you need help, Matrix Group can assist, as can your Google Analytics partner, if you have one. (If you don't, call us!)
Get trained up. Google has a whole Academy devoted to GA4. The more you know about this new analytics platform, the better for your and your organization.
Make a plan to download and archive your Universal Analytics data because this data will go poof! come July 2023. Download raw data, download reports, and take screenshots of your favorite reports. Even if you can't integrate old data and reports into GA4, at least you'll have the data for reference and comparison.
Once again, Google is making free, powerful tools available to the world. You might faint the first time you see the GA4 interface, but in time, you'll come to appreciate the power that Google is now making available to all of us.
Need help making the transition to Google Analytics 4 or looking for a partner to help you make better sense of your Google Analytics? Matrix Group has a talented team of Google Analytics experts who can help. Fill out our contact us form, and someone from our team will be in touch!