Stock photography, when used properly, can be a real visual asset to your site. However, there is a lot of garbage to sift through to get to the good stuff and the process can be down right tedious and expensive. If you have a website or blog, there is a solid chance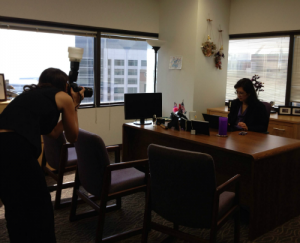 you've run into the problem of finding quality images at an affordable price.
The major problem with stock houses is that their overly posed, stiff images tend to be severely dated, but yet they still want you to pay a premium for them. That doesn't always seem like a good deal to me, so when I have time—and a small budget—as a designer, I tend to look at these top five free stock photography sites first.
All of the images on this site are uploaded with Creative Commons licensing, and are owned by the individual users, not Wikimedia. Creative Commons licensing basically means the photographer is graciously letting you use their image for free, but be sure to read the terms, sometimes there are conditions.
2. Compfight
This site is great because it allows you to filter Flickr images though Creative Commons, making the process much easier. The images are all uploaded by real users, and therefore appear much less stocky.
3. Stock.xchng
This is a more traditional stock house, just without stock house pricing.
4. morgueFile –  The word "morgue" is taken from the name of the room from the publishing world in which all clippings and image files were kept. Probably not what most people think of when they hear "morgue."
5. Wylio
This site was set up with the blogger in mind. They make it easy to search, resize, download and imbed images into your blog all at once. 5 free images per month, with reasonably priced upgrades. You just have to grant access to your Google picasa web album.
Bonus! 6. Unsplash
This is technically a Tumblr page, not a searchable stock site. It's full of beautiful, artistic, completely free, do whatever you want to them, images created by the people at ooomf. If you subscribe to their page, they'll send ten new images to your inbox every ten days. And who doesn't want eye candy sent to their inbox?
Knowing when you can and cannot legally use an image can be challenging, so make sure you read—and follow— the licensing info that accompanies the image. You don't always have to "get what you paid for," you just have to know where to look.
What's your favorite free or low-cost resource for stock imagery?