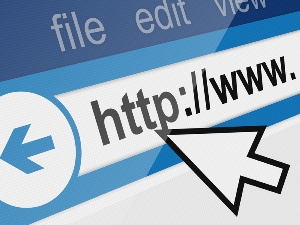 It's no secret that we've been seriously geeking out about everything Google Analytics here at Matrix Group. We've been endlessly exploring, experimenting and testing and have been blown away by the amount of invaluable data we've been able to collect for our clients, down to the granular who/what/when/where/how/why. We've said it before, and we'll keeping saying it until we're blue in the face: you simply can't afford to ignore your analytics reporting!
Want to start digging deeper but not sure where to start? You're not alone! Our clients frequently ask us for one or two simple things they can do to get started, and our No. 1 answer is: start with UTM codes.
UTM codes are code snippets that you can attach to custom URLs that track a source, medium, and campaign name. This information gets passed to Google Analytics and identifies where your traffic is coming from and what campaigns are driving the traffic. Invaluable data!
Here are a few of our top tips for using UTM codes:
Create a spreadsheet to track codes and campaigns

. Having everything planned out and stored in one place will not only help you visualize your whole campaign, but it will also ensure more accurate reporting, especially if you have multiple staff members working on one campaign.

Keep your tags consistent

. UTM codes are case sensitive, so make sure you stick to the same permutations of upper and lower case!

Use dashes, not spaces, to separate words

. While a UTM URL builder will allow you to use spaces, it makes the URL look a lot less clean. Example: "CEO blog post" will become CEO%20blog%20post. Instead, try CEO-blog-post. Doesn't that look better?

Use a URL Builder to create links

. These tools are very easy to use and will save you time and heartburn over building the URLs yourself.

Use a URL shortener, where appropriate

. When you use UTM codes, the URLs can get quite lengthy and ugly. Use URL shorteners to make the links more visually appealing. There are tons of easy-to-use URL shortener tools out there (we like

goo.gl

), so make use of them!

Never send out a link to your site without a UTM code in place!
Looking for other Google Analytics tips and tricks? Check out CEO Joanna Pineda's recent blog posts on Google Analytics. There's some great info there! If you want a little more hands-on guidance and assistance, don't hesitate to give us a call. We'd love to help you in any way we can.
Have any other tips for getting started with Google Analytics? What are your favorite reports and hacks?